'Married At First Sight' 2015 Spoilers: Which Wife Filed An Order Of Protection Against Her Husband?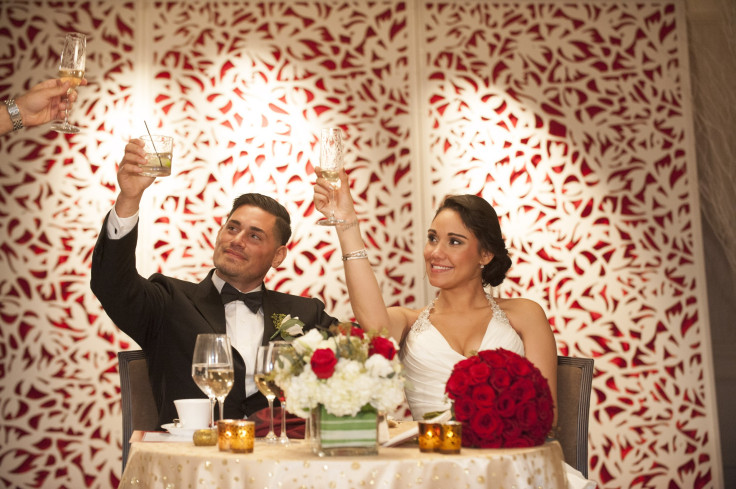 "Married At First Sight" Season 2 ended with Ryan De Nino and Jessica Castro deciding to stay married and make their relationship work. Yet it seems they didn't have a fairytale ending once the cameras stopped rolling. Ryan posted on Instagram to show his fans that his wife filed an order of protection against him.
Ryan posted the picture on Saturday of the legal document that Jessica filed against him. He described his reaction in the caption.
"Unfortunately this isn't something I'd wish on anyone," Ryan wrote. "To hear and read about the forum on Thursday to come home and find this on Friday. To see the IG on Sat and see the location was enough. They say first 48 for a reason. This is another fact here's the order of protection- which had me in awe and when I read it was disgusted," he wrote. "Bash me all you want, say whatever it is about me just remember this board don't break for nada. Why I posted this will be thoroughly explained when the times right. #CheckMate."
It isn't entirely clear what Ryan is referring to throughout much of the post. When he says, "the IG on Sat," he is referring to a fake Instagram account under his name that popped up and accused him of selling cocaine. Ryan made another post that showed the pictures from the fake account were coming from the same area that Jessica's posts were coming from. "Well well what are the chances," he captioned the picture. The fake account has since been deleted.
Ryan and Jessica had trouble with their marriage on the show. They often had fights -- many of which started off camera -- that ended in screaming or the silent treatment. By the end of the show, they seemed to have worked out their communication issues. Jessica's main concern was that they would go back to their old ways, but they decided to stay together anyway.
Ryan wasn't explaining what circumstances led to Jessica filing legal documents, but an order of protection is very serious. "A Family Court order of protection is issued as part of a civil proceeding," according to the New York State Unified Court System's website. "Its purpose is to stop violence within a family, or within an intimate relationship, and provide protection for those individuals affected." The website also notes that all proceedings in the Family Court are confidential, so audiences won't know details unless Ryan and Jessica decide to talk about it.
Jessica hasn't posted anything on her social media accounts regarding her relationship. Her last Instagram post was on Saturday, just an hour before Ryan revealed the order of protection. "There is no force more powerful than a woman determined to rise," her photo read.
The other "Married at First Sight" Season 2 couples have not commented on Ryan and Jessica's situation. However, one Season 1 couple chimed in. Jason Carrion posted the following tweet and his wife Cortney Hendrix retweeted it.
Fans will have to hope that Ryan and Jessica explain what happened in the reunion special. It looks like the episode will be particularly dramatic when Ryan and Jessica talk about their relationship. "I'm sorry, we need to take a break," Ryan says in the promo. It looks like he walks off set.
Watch the promo for the "Married at First Sight" Season 2 reunion below:
Part 1 of the "Married at First Sight" Season 2 reunion special airs Tuesday at 9 p.m. EDT on A&E and FYI. Are you shocked that this happened? Sound off in the comments section below!
© Copyright IBTimes 2023. All rights reserved.