'Married At First Sight' Season 3 Finale Spoilers: Which Couple Chose Divorce? [RECAP]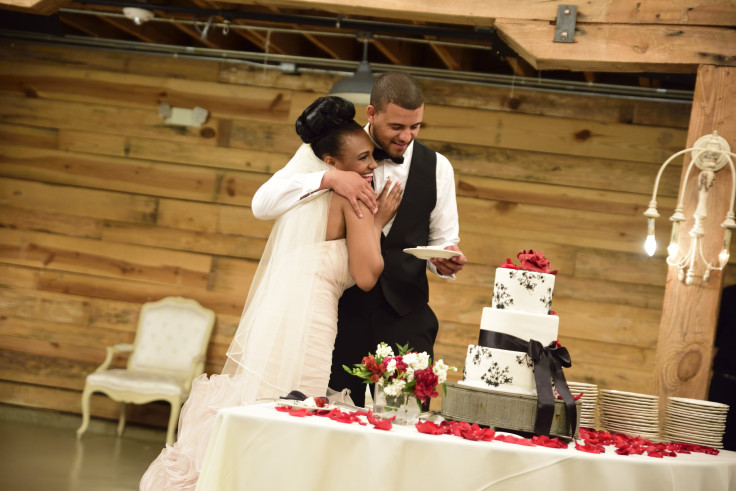 The end of "Married at First Sight" Season 3 is here, and that means it's decision time. All of the couples had to look back on their relationships to figure out what they really wanted: marriage or divorce. In the first part of the finale, only one couple made it to decision day, and they disagreed on the final choice.
Neil and Sam
The couple has a great weekend away, and Sam Role really opens up to Neil Bowlus. She admits that she fears he wants a divorce. Neil says he needs to think about it more.
Sam is hugging and kissing him quite a lot, and Neil seems pretty OK with the display. "Sam is being very affectionate, and there's some passion and want there. And I let it happen to see how I felt," he says.
The finale recaps their "Married at First Sight" journey. The couple had some serious communication struggles in the beginning. It's clear that Sam has overcome her issues and fallen for Neil. However, Neil's decision isn't quite as clear. He'll have to forgive the earlier fights in their relationship.
Sam tells her roommate Sammie that she thinks Neil is a great person. She has started being more vulnerable, and she feels much more comfortable. Neil talks to his mother about his decision and notes that they had a lot of struggles in the beginning. He knows Sam has opened up a lot more recently, and he is happy about that. Yet he is still afraid that the damage caused by their earlier problems can't be undone.
They didn't get to decision day this week, though. Viewers will have to wait until the second part of the finale to learn if they choose divorce or marriage.
It's Decision Day on #MarriedAtFirstSight! Are you #TeamSneil, #TeamDashley, or #TeamTrenessa?https://t.co/pznZq53psz

— FYI TV (@FYI) February 22, 2016
Tres and Vanessa
Vanessa Nelson says she is trying to break down her walls to let Tres Russell in. She knows he is invested and wants to show him that she is too. She cooks dinner for Tres, and he gives her a bracelet. Despite the sweet romantic gestures, their decision still hasn't been made yet.
These two have had the easiest romance, but they've still had a few issues. Vanessa was worried that he wasn't ready for marriage during their honeymoon, and she struggles with communication when she is upset. But they've put in a lot of work, and they seem to be on a good page now.
Vanessa goes to dinner with her sister, and Vanessa is clearly in a bad mood. She says she needs time to really consider her feelings. She isn't very chatty, and her sister can tell she is tired and stressed. Her sister would love Vanessa and Tres to stay together, but she'll stand by Vanessa no matter what. Meanwhile, Tres asks his friend T.C. what he should do, but he tells Tres he has to make that decision on his own.
Their decision isn't shown in the first part of the "Married at First Sight" Season 3 finale. Viewers will have to tune in next week.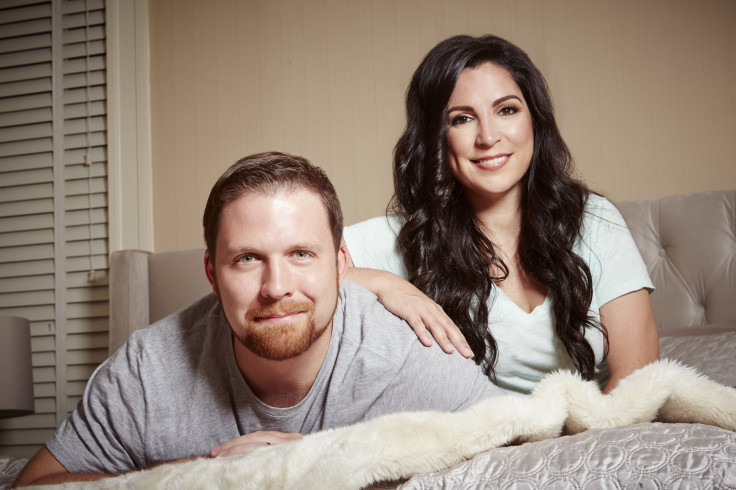 David and Ashley
The couple goes on a run together, and Ashley Doherty still isn't sure how she is feeling. David Norton hasn't earned her trust back yet, but he is putting in every effort to make their marriage work.
Ashley knows David is a good guy, but they've also had a lot of problems. She isn't attracted to her husband. After psychologist Dr. Joseph Cilona told David about Ashley's lack of attraction, David was angry that Ashley couldn't say it herself. He seemed to forgive her and they were doing better. It was still difficult for her to open up to David, though. Once they had a fight about David asking another woman out for drinks, they hit another rough spot. They seem to be trying to put the fight behind them, but they might not be able to completely get over their issues before decision day.
Ashley talks to her friend Kristen and says she hasn't given up on her relationship. David says the same to his friends. He says when he and Ashley aren't fighting, they're actually great together.
The two meet with Dr. Joseph and sexologist Dr. Logan Levkoff for decision day. David admits he is even more nervous than he was at his wedding.
Ashley says David has taught her to see the positivity in everything. David says he learned about being committed no matter what. He reveals that he loves Ashley. "Maybe you haven't felt it yet, but it's there," he says. He wants to stay married, but Ashley doesn't look happy.
"I think that you're a good person, and I think we did grow a lot throughout this process," she says. She understands why the experts matched them, and she says she put every effort into the experiment. She wanted the marriage to work — but it doesn't.
"I think the best option for us is to get a divorce," she admits. She tells the cameras that she wants the best for him, and she thinks this is the best decision for both of them, even if her husband doesn't realize it.
Dr. Joseph asks her to explain her decision to David. She says she can't get over the betrayal of David asking another woman for drinks, even though he claims it wasn't a romantic situation. David doesn't think that's a good enough reason and thinks she is just making excuses. "It's clear as day that she checked out a long time ago because she never truly gave it an honest-to-God shot," David tells the cameras.
The second part of the "Married at First Sight" Season 3 finale airs Tuesday, March 1, at 9 p.m. EST on FYI. Find out what the other couples chose HERE.
© Copyright IBTimes 2023. All rights reserved.