'Married At First Sight' Season 3 Finale Spoilers: Another Couple Gets Divorced In Episode 14 [RECAP]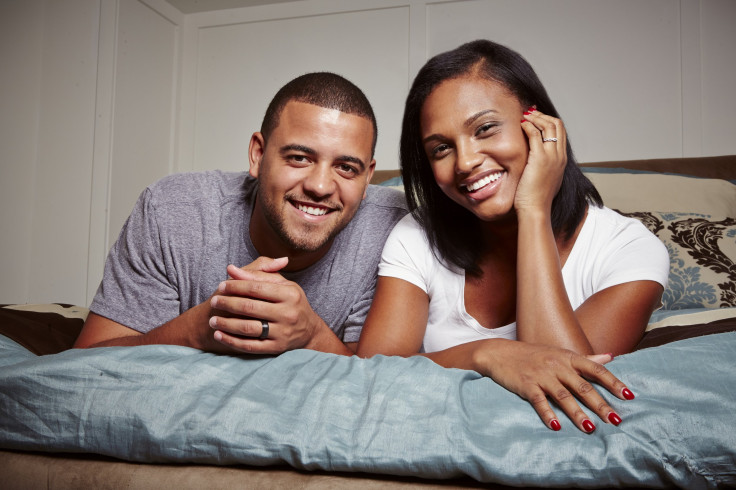 The "Married at First Sight" Season 3 experiment is officially over. All the couples have chosen whether they want to stay married or get a divorce, with only one pair deciding to spend the rest of their lives together. Fans watched David Norton and Ashley Doherty call it quits in the first part of the season finale, but another couple opted for divorce in episode 14 of the FYI series.
David and Ashley
After revealing their choices to the experts, David and Ashley head back to their house and begin packing. David wants to quickly divide anything they got together. When he shows Ashley their wedding album, she isn't sure what they should do with it, so he decides to take it with him.
Ashley believes David just wants to be married, regardless of whether the relationship works. However, the nurse wants to be with the right person. "I need someone that I don't struggle to communicate with on daily basis, that understands who I am," Ashley tells the cameras. "And I need someone that I consistently trust and that I can, like, relate to. And I just never ... we didn't have that."
David doesn't want to talk to Ashley. He doesn't feel like she wanted to make their relationship work. He says there was plenty of time to talk in the six weeks they were together, so he chooses to leave the house without having a real conversation about the end of their marriage.
David goes back to his house and records a video on his diary camera. He says he can't wait to meet the real love of his life someday.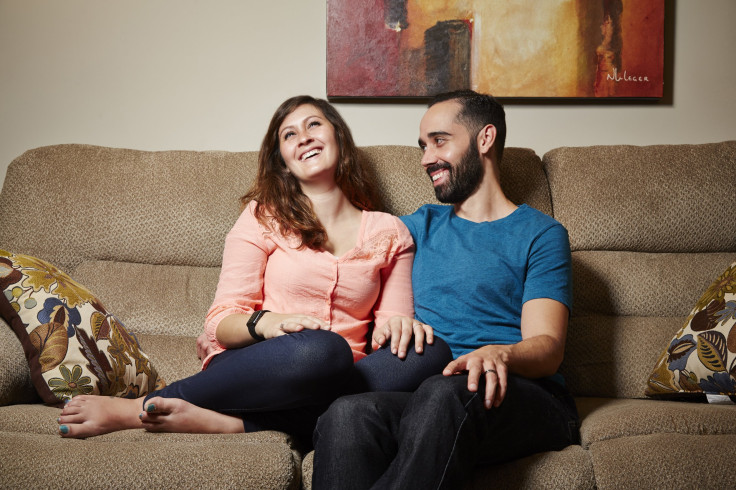 Neil and Sam
Sam Role is nervous to hear Neil Bowlus' decision. "I've never been in a relationship in general that has had so many ups and downs, but I've grown also grown a tremendous amount from that," Neil says. He agrees they've had more good days than bad days recently, but he still has a lot to think about.
Sam admits she really didn't know what she wanted out of a husband until she met Neil. She hopes he feels the same way. It's clear Sam wants to stay married, but Neil isn't so revealing.
Sam and Neil head into decision day and tell sociologist Pepper Schwartz and psychologist Joseph Cilona what they learned through the experiment.
"I have learned about myself, that I was an evil b---- when I met you," Sam says with a laugh. "That I did not manage myself properly. And so if it wasn't for you coming into my life, I would've never become this better person." She has learned how to communicate and genuinely feels like a better human being.
Neil says he has learned a lot about himself and communication. He suggests they've come a long way with their communication skills since the honeymoon.
"The positive have outweighed the negative for me, and I cherish you," Sam says as she starts to cry. "I cherish you as a person, and I cherish you as my husband, and for that reason I do not want a divorce. I would like to stay married."
Sam tells the cameras that she is scared he'll ask for a divorce and she'll "deserve it."
Neil says the changes they've made have been remarkable, but that doesn't erase all their problems. "For me, there was a strong feeling that I had that that something was missing for me. But it was a strong gut feeling that I had. And that's the big thing that I've been swaying on the past week."
His wife looks nervous as he reveals his final decision. "It is clear," Neil says. "I am completely committed. I want to get a divorce."
Sam gets up and walks away crying. Dr. Pepper follows her out to the parking lot to comfort her. Neil feels bad, but he has spent a lot of time being unhappy with this relationship. The good doesn't outweigh the bad, and he has to do what'll make him happy.
The couple meets up the next day to have a conversation, and Sam seems completely fine. She says that ran away the night before because she was embarrassed. She is in a better place after thinking about it, though.
Neil says he feels terrible and that he still cares about her. He wants to be friends with her after the divorce. Sam says she is proud that he can finally articulate his feelings. "At the end of the day, I did nothing but gain positive things from this," Sam says.
The end of the experiment is bittersweet for them. The two are both happy with their experience, even if their relationship has a sad ending. Sam says she feels like she deserved what happened. He didn't warn her about wanting a divorce, but that was probably just as bad as everything she put him through in the beginning of their relationship.
Tres and Vanessa
Both Tres Russell and Vanessa Nelson are stressed on decision day, and neither makes their decision clear before heading into their meeting. They tell sexologist Logan Levkoff and spiritual adviser Greg Epstein they've learned a lot. Marriage is hard, and they both had to learn how to deal with conflict.
"I'm really happy that we made it to this point, and I feel like we've done a lot of hard work together," Vanessa says. She says their marriage has been hard and they've had to overcome a lot of obstacles.
"I think you're a wonderful person, but my decision is I would like to stay married," she tells her husband.
Tres agrees they've had to put in a lot of work. "I'm right there with you. I want to give it a shot as well," he says.
The couple goes home, and Tres surprises Vanessa with a new dog collar for Nola. He wants her to know he loves the dog, too, and that they're a family. Vanessa knows their lives won't be easy from here, but she hopes they are filled with adventure, fun and romance.
"Married at First Sight" Season 3 isn't quite over yet. The reunion special airs on FYI Tuesday, March 8, at 9 p.m. EST.
© Copyright IBTimes 2023. All rights reserved.