'Married At First Sight' Stars Jamie And Doug Reveal Baby Is A Girl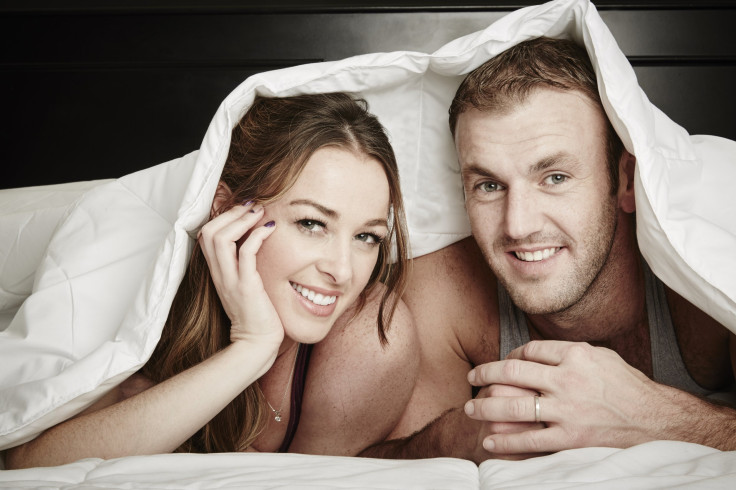 Jamie Otis and Doug Hehner are not only one of the first "Married at First Sight" couples, but they're also the first to get pregnant! The two announced they were expecting earlier this year, and the couple revealed Tuesday that the baby is a girl.
For Jamie and Doug, this is the second pregnancy they've experienced. Jamie suffered a miscarriage last summer, but she believes that her unborn son is looking down on her new baby. "We are so thankful for this sweet, sweet baby GIRL rolling around happily inside me," Jamie wrote on Instagram. "Her big brother, Johnathan, has been watching over her and keeping her safe. We love them both more than words could ever express."
In another postm the "Wifey 101" author revealed that she is already planning on some adorable outfits. "Get ready for all the Mommy & Me matching outfits and twinning!" she wrote. "I cannot contain my excitement - I was so shocked and I'm just SO, SO, SO happy!!!"
READ: These "Married at First Sight" couples are still together
Audiences who watched "Married at First Sight" and "Married at First Sight: The First Year" know that Jamie has a tumultuous relationship with her own mother. With her own little girl, she's hoping to get the type of bonding that she never experienced.
"I've always wanted to have that mother-daughter relationship that I kind of missed out on with my mom," the reality star told People. "I secretly hoped to be a mommy to a little girl and to have a little mini me."
Jamie has been sharing plenty about her pregnancy, and she and Doug even revealed their baby name choices on "Married Life." Henley Hehner was among their top picks for a little girl. Kayleigh, Grace, Kate and Charlie also made the shortlist. Luckily, they still have time to decide. Jamie is due in August.
Will there be more "Married at First Sight" babies in the future? You can watch Season 5 Thursdays at 9 p.m. EDT on Lifetime to see if any of the new couples are as good a match as Jamie and Doug.
© Copyright IBTimes 2023. All rights reserved.