'Married At First Sight' Wife Calls Sex With Her Husband 'A Disaster'
"Married at First Sight" is full of awkward moments, and of course, that extends to when they consummate their marriages. Keith and Kristine's first time having sex together wasn't perfect, but they both seemed to laugh about it on the Lifetime reality show. Check out a recap of Season 8, episode 7:
Kristine and Keith
This couple has officially consummated their marriage. "It was very quick, but it was amazing," Keith says. Kristine laughs that it was "a disaster. It was way too fast." Still, the new wife seems very pleased with how the rest of the night went, and it seems like they christened each room in their new home.
When expert Dr. Pepper Schwartz visits Philadelphia, they admit that they didn't use any birth control during sex. The sociologist reminds them that they can get pregnant if they have unprotected sex just once, and they should figure out their family plan.
They have Kristine's friends over, who immediately want to know if they had sex. They stay quiet, but then they want to know about kids. Keith says that he wants to have children ASAP, but Kristine wants to wait a minute to figure out their relationship.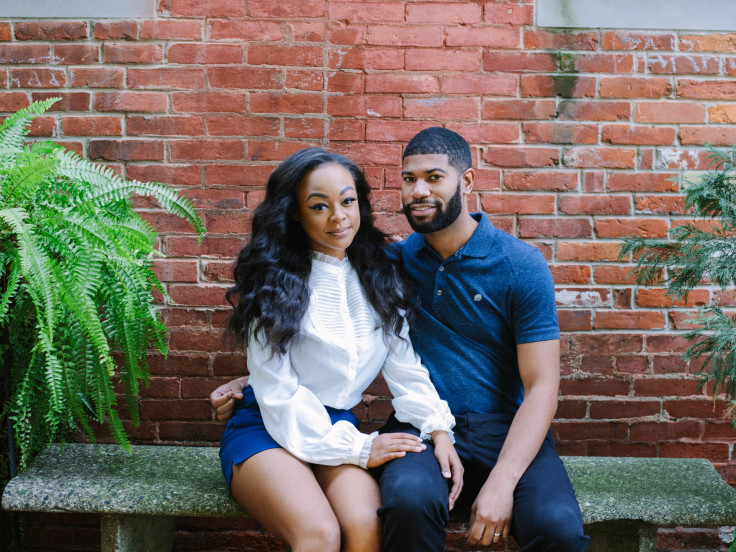 Jasmine and Will
Jasmine isn't used to anyone cooking for her, and she makes a few too many comments about Will's breakfast. He doesn't seem too irritated by her backseat cooking, though.
This "Married at First Sight" couple still isn't hot and heavy. Jasmine just sees him as a friend right now, but she sees potential. She admits to the other wives that she is ready for a more intimate relationship, but she wants Will to make the first move.
When they have friends and family visit, Will explains that he believes in building a mental connection with his wife first and foremost. He says that'll last longer than attraction. Jasmine knows that's sweet and respectful, but she worries that they'll never have kids if he isn't interested in sex.
Kate and Luke
After talking to Jasmine, Kate feels more optimistic about taking her marriage slow and thinks she should be more patient. Luke, meanwhile, opens up to the guys and talks about his troubles with Kate. Will also isn't having sex, which makes Luke feel better about taking it slow with Kate.
Later, they have a housewarming party, but Kate and Luke didn't exactly communicate about the guest list. Kate is overwhelmed that Luke's friends just keep coming while she only invited about three people. She feels like it's his party. However, when he notices his wife starting to feel uncomfortable he brings her into the group and makes sure his friends start talking to her.
They quickly start having a good time, and she really likes his friends. They end the night on a happy note, with Luke voluntarily kissing his wife (he didn't even say he was "repulsed" this time).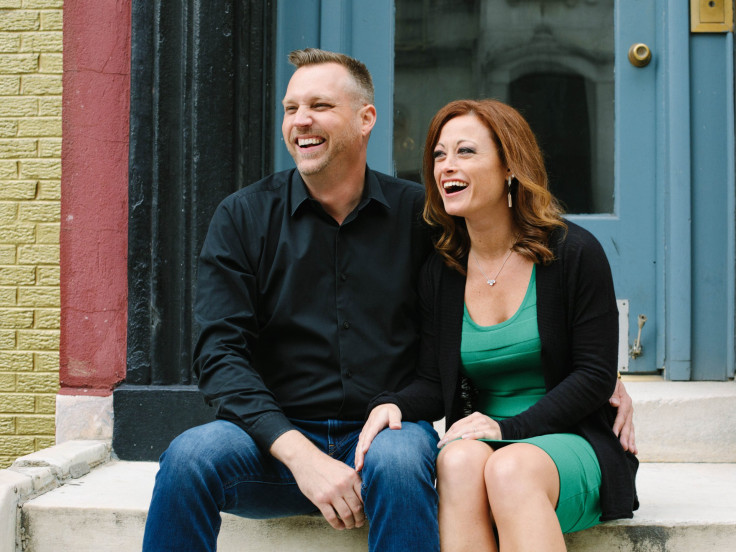 Stephanie and AJ
AJ realizes that he didn't handle the move well, and Stephanie didn't know how to handle it. He communicates that when he is frustrated he just needs to get things off his chest, and then he's good. Stephanie reminds him that she's on the receiving end of those comments, so she'll need a minute to digest his frustration sometimes.
Otherwise, these two seem to be doing just fine. AJ jokes that Stephanie is "a sexier mirror image of myself." Her friends show him a video of Stephanie sleeping during a concert, and AJ says he feels like he is falling in love with his wife. He sees them staying together forever already.
"Married at First Sight" Season 8 airs Tuesdays at 9 p.m. EST on Lifetime.
© Copyright IBTimes 2023. All rights reserved.