Married Man Poses As Girlfriend On Facebook After Killing Her
A married Pennsylvania man, who was living a double life confessed to kidnapping and killing his girlfriend and then posing as her on Facebook to avoid suspicion, police said.
John Matthew Chapman, 39, confessed to killing 33-year-old Jamie Rae Feden, who was last seen by her family on Sept. 15. He was charged with kidnapping, obstructing the administration of law, and criminal use of a communication facility. He was not charged with homicide as police are still working on recovering Feden's body.
Chapman convinced Feden to travel with him to Las Vegas under the guise of looking for homes. On Sept. 25, he lured Feden out into the desert and tied her up to a signpost using zip ties. He then duct-taped her mouth and nose, suffocating her, court documents obtained by WPXI-TV said.
Before driving back to Pennsylvania, Chapman removed the zip ties, tape and clothing from Feden and left her body near the signpost.
To avoid suspicion during the disappearance, Chapman sent messages to Feden's family from her phone posing as her. Police reported Feden missing on Thursday, Nov. 14. She is described as being 4-feet-1-inch tall, weighs 75 pounds and has brown eyes and hair.
On the day Feden was reported missing, Chapman allegedly posted from her Facebook account saying she hated her family and that they called the cops because she wouldn't jump to their wishes. Feden's family grew suspicious after they started receiving wrong answers to question Feden would have otherwise known.
Upon checking his home, the police found her phone and bag with duct tape and zip ties inside. Chapman was taken into custody on Friday, and the officers discovered that he was married for over a year to Maureen Chapman.
He made a call from the police station to her to tell her that he killed a woman.
"He said he had murdered a woman. I was in disbelief," Maureen Chapman told WXPI. "Oh, my god, it's sick. It's really sick. I just want the truth as to what happened. I feel I'm owed that."
Feden's longtime friend Nikki Lawrence told Buzzfeed News that Feden probably had no idea about Chapman being married. According to Lawrence, Feden and Chapman met in 2009 and have been dating on and off since then.
Chapman claims to be a "39-year-old single guy from Pennsylvania" on his Facebook bio. He also listed Maureen Chapman as his sister on Facebook, commenting "lookin good sis," on one of her photos.
In a comment released by the Bethel Park Police, they stated that the search for Feden continued. Officials from Clark County, Nevada found a body matching descriptions of Feden on Oct. 5, but have not identified the remains.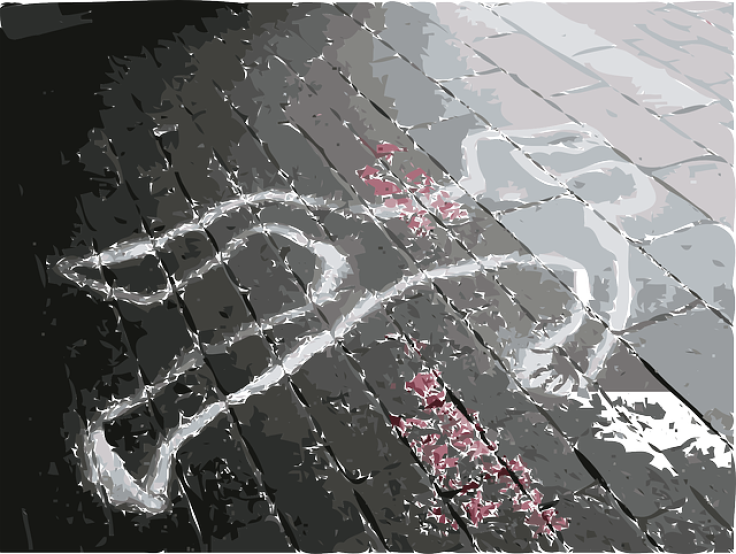 © Copyright IBTimes 2023. All rights reserved.
FOLLOW MORE IBT NEWS ON THE BELOW CHANNELS