Martha Stewart Calls Dana Anderson a 'Hidden Treasure'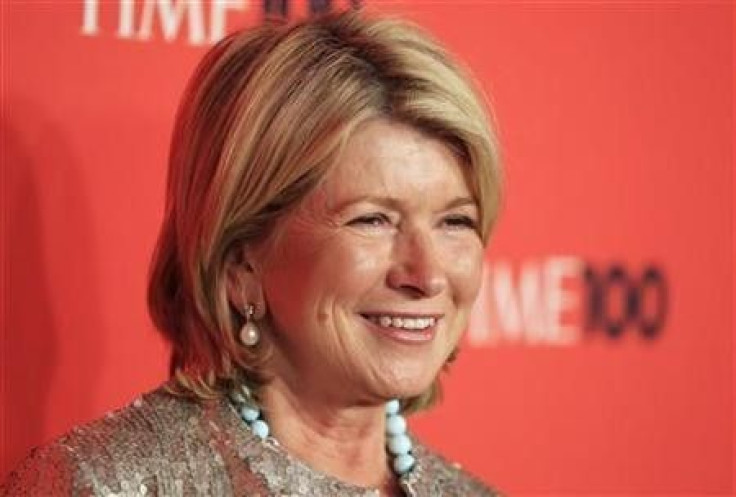 Dana Anderson has been dubbed a hidden treasure by domestic queen Martha Stewart.
While attending the 2011 ANA Annual Conference for Masters of Marketing in Phoenix, Ariz., Stewart (@MarthaStewart) tweeted: The hidden treasure at this conference so far is dana anderson from kraft. Talked about leaping. Very inspiring.
Her speech, which was an nod to Anderson's more comedic side, was actually rife with inspirational quotes and words of wisdom.
Anderson is the senior vice president of marketing strategy and communications for Kraft Foods.
It seems like her speech at the ANA, a full house event with 1,600 people according to The New York Times, was a hit and attendees are taking to Twitter to applaud her.
Twitter user r2rothenberg tweeted, Kraft's Dana Anderson wows #ana_masters crowd with the strategic wisdom of C.K Prahalad delivered in the cadences of Jack Benny.
Another even wrote that she should be a stand-up comic.
The ANA Conference, which is slated for Oct. 20 through Oct. 23, is a joining of the nation's chief marketing officers and leaders from the agency and media world, according to the ANA website. It offers a chance for learning and engagement.
Anderson was one of the highlighted speakers.
Here are some of Anderon's most inspirational quotes as tweeted by the ANA attendees lucky enough to hear:
We live in a VUCA world (volatile, uncertain, complex, ambiguous)
Why-archy trumps hierarchy in the modern world.
We should accept intuition as a valid contributor to clarity.
Be open! Sometimes when you think you're headed to Toledo, you end up in Tokyo.
Your constraint should not be your budget but your creativity.
Mediocrity is exhausting.
You have to be as critical of your own work as a creative agency would be.
Anderson has a long history of success. She was brought into Kraft in 2009 to help create sharper, newer and even faster breakthrough ideas and marketing excellence for the organization, Kraft spokesperson Laurie Guzzinati said.
Prior to that, Anderson was president and CEO of DDB Chicago and she has worked with big name clients such as Google, Wrigley, and Carson Marketing.
© Copyright IBTimes 2023. All rights reserved.