Martin Scorsese Heckled At The Wolf Of Wall Street's Academy Screening At The Samuel Goldwyn Theater In Los Angeles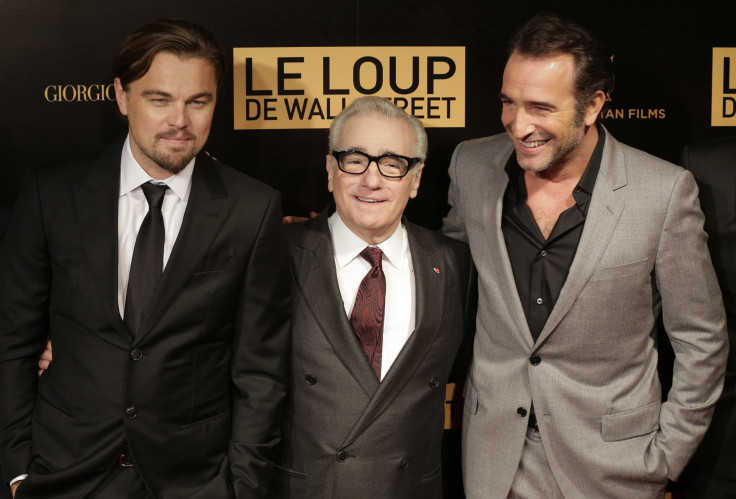 Martin Scorsese and his latest film, "The Wolf of Wall Street," got the wrong kind of attention at a movie screening over the weekend, when he was heckled by an unnamed screenwriter.
Scorsese and the bawdy drama's lead actor, Leonardo DiCaprio, had just emerged from the screening to attend a Q&A session at the Samuel Goldwyn Theater in Los Angeles, when the screenwriter, who had seen the film, screamed at the acclaimed director. The incident came to light when Hope Holiday, 75, who starred in "The Apartment," posted about Scorsese's new movie on her Facebook page, where the film was discussed with more harsh words.
"last night was torture at the Academy--"The Wolf Of Wall Street"---three hours of torture--same disgusting crap over and over again---after the film they had a discussion which a lot of us did not stay for--the elevator doors opened and Leonardo D. Martin S. and a few others got out then a screen writer ran over to them and started screaming--shame on you --disgusting--" Holiday wrote.
Holiday voiced her disapproval of the film and also hinted that some of the older members of the Academy didn't approve of the sex and immorality depicted on screen through the life of Jordan Belfort, a Wall Street figure who served time for financial fraud and money laundering.
"The Wolf of Wall Street" recently bagged two Golden Globe nominations and has also been a major awards-season contender. But, the response of the Academy's voters at the recent screening indicates a second Best Director Oscar for Scorsese might not be a done deal.
Paramount Pictures, the studio releasing "The Wolf of Wall Street," told TheWrap that no one had screamed directly at Scorsese or DiCaprio, but added that one person had made a "negative comment" to the director.
© Copyright IBTimes 2023. All rights reserved.