Masika Kalysha Wants Fetty Wap To Take Paternity Test, Pay Child Support Once Baby Is Born: Report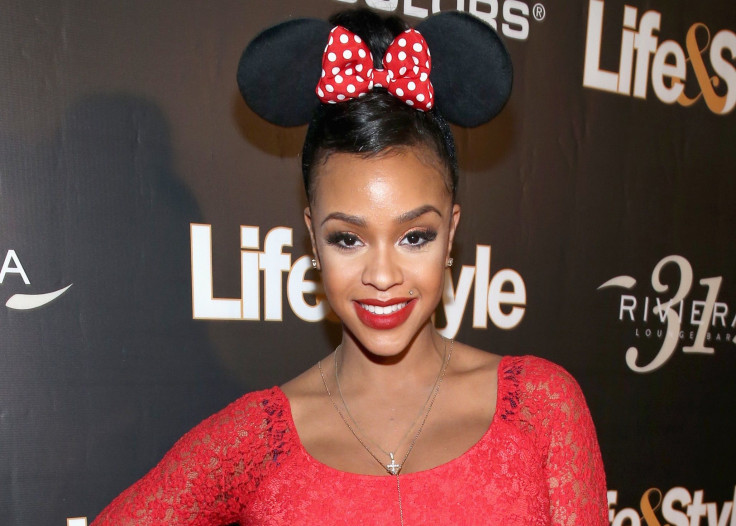 Masika Kalysha will welcome her first child soon, and is already trying to work out custody details with the baby's father, Fetty Wap. The former "Love & Hip Hop: Hollywood" star reportedly filed legal documents seeking financial support and asking the rapper to take a paternity test.
According to TMZ, Masika wrote in the documents that she's positive Fetty Wap is the father of her baby – despite his objections – because he's the only person she slept with around the time she conceived. The outlet claims Masika mentions that she and the rapper had "sexual relations on numerous occasions" over the span of two weeks last June and July.
In addition to wanting Fetty Wap to prove he's the father, Masika is also asking for full legal and physical custody of their baby girl and wants him to pay her child support, as well as other pregnancy expenses. The "Ándale" singer claims in the paperwork she has to pay $4,500 a month for rent, $2,000 on clothes and another $820 for a housekeeper.
Shortly after the report surfaced, Masika took to Twitter to slam TMZ for posting a "fake a-- story." According to the former VH1 star, her rent is a lot higher than $4,500 and she never said she and Fetty Wap had a two-week romance.
"Woke up for an early call time and here's another fake a-- story from TMZ. The number one 'remix the truth' a-- source on the planet. Me & @fettywap are preparing for the birth of our daughter & we want nothing but [what's] best for her," she posted.
As previously reported, Fetty Wap and Masika recently squashed their feud after the rapper tweeted an apology to her saying that he only wants "what's best for the baby."
© Copyright IBTimes 2023. All rights reserved.