'Mass Effect: Andromeda' PC Performance Guide - Best Settings Tips For All Resolutions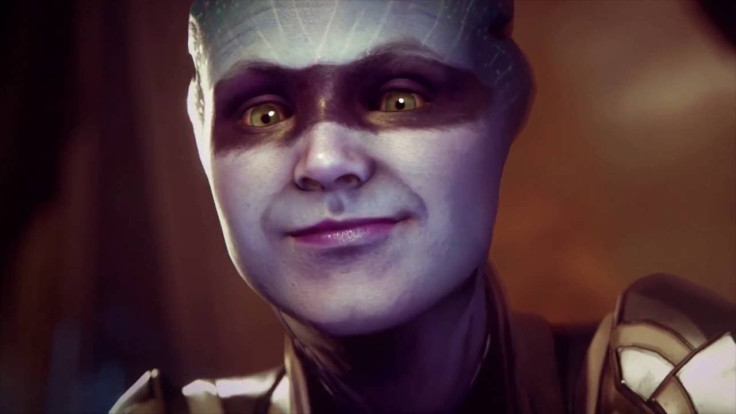 Mass Effect: Andromeda has finally released, and, as a BioWare, RPG, the game's roots are firmly established on PC. Looking to get the highest-possible framerate on your hardware? We've got a guide to get your settings tinkering started. Ranged from low to ultra, here are some tips worth considering.
Update Your Drivers: As with any new PC game launch, driver updates are very important for getting the best performance. Both NVIDIA and AMD have new ones ready for Andromeda. You can download them from the respective links. [NVIDIA] [AMD]
Read: Mass Effect: Andromeda Reviews Are Pretty Mixed
Make sure your GPU is compatible with these updates first, but, if you don't know, the setup process should be able to determine that too.
High-Tier Settings: Based on the NeoGAF PC Performance thread, here's a good place to start if you know you've got higher-end hardware. Consider this setup with an i5 processor or higher, 16GB RAM and an NVIDIA GTX 980 or AMD R9 390X.
Texture Quality - Ultra
Anti-Aliasing - Temporal AA
Ambient Occlusion - HBAO
Post Process Quality - Ultra
Texture Filtering - Ultra
Lighting Quality - Ultra
Shadows Quality - High
Effects Quality - High
Mesh Quality - Ultra
Shader Quality - Ultra
Terrain Quality - Ultra
Vegetation Quality - Ultra
From these presets we can already see where the biggest performance gains come from. This particular variant lowers shadows quality and effects quality to maintain a consistent 60 fps framerate. No matter what system you're on, those details can be useful.
Mid-Tier Settings: Lots of folks, however, aren't going to have the beefy PC gaming rig needed to accommodate the settings above. Instead, our mid-tier option is most suited for gaming laptops. Specifically, this setup is designed for hardware like the NVIDIA GTX 960M or AMD's R9 M290X.
Simple version: Just use medium presets with vsync turned off. In this case you should be able to hit a very playable 900p.
Complex version
Texture Quality: High
Anti-Aliasing: Temporal AA
Ambient Occlusion: SSAO
Post-Process Quality: Low
Texture Filtering: Medium
Lighting Quality: Medium
Shadows Quality: Medium
Effects Quality: Medium
Mesh Quality: High
Shader Quality: Low
Terrain Quality: Low
Vegetation Quality: High
On certain specs you might be able to hit as high as 1080p like this. Here, your ambient, shaders and terrain take a hit, but you'll only notice a huge graphical difference from altering the latter two options. That being said, the terrain textures in Mass Effect: Andromeda don't look too great anyway.
Low-End Settings: Use these if you're tired of fiddling with settings and just want to see if your PC can run the game at all. If you're struggling for frames on this particular setup, it may be time to consider an upgrade.
Read: Mass Effect: Andromeda Gets Two Quick Updates
Simply use the low preset with anti-aliasing set to FXAA. If you want a little more detail you can also set the terrain quality to medium. However, the resolution must be auto-scaled to 720p. If you're on a laptop with a smaller screen, you'll notice the impact of that adjustment a lot less.
Settings To Take Note Of If You Want High Performance:
Keep resolution scaling on
Turn off ambient occlusion or set it to SSAO
Turn your lighting quality to medium/low
Turning down effects quality offers small gains
Vsync can drag down performance
Using these guidelines and the above presets, you should be able to get Mass Effect: Andromeda running on your system. You may need to change several settings before you see any impact.
In addition to PC, Mass Effect: Andromeda is also available on PS4 and Xbox One. Our colleagues at iDigitalTimes gave the game four out of five stars.
How does Mass Effect: Andromeda run on your PC? Which settings work best for you? Tell us in the comments section!
© Copyright IBTimes 2023. All rights reserved.
FOLLOW MORE IBT NEWS ON THE BELOW CHANNELS