With Mass Shootings On Rise, New Technology Could Save Lives Of Gun Violence Victims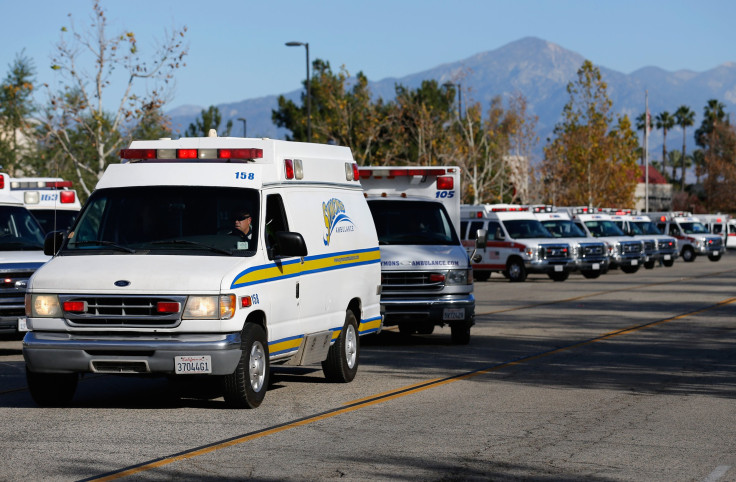 The U.S. Food and Drug Administration has approved new technology that could help save the lives of gunshot victims. First responders will now be able to administer a sponge-injecting device that works to stop bleeding from life-threatening bullet wounds.
Previously, the device was approved for use only on battlefields. The device, known as the XSTAT 30, looks like a syringe and can be injected into the wound. Once the victim reaches a hospital, the device is removed by health professionals.
"Early control of severe bleeding may prevent shock and may be life-saving," the FDA said in a statement.
Inside the syringe are small sponges that are soaked in cellulose coated with a blood-sopping absorbent, MedGadget reported. The sponges swell to seal the cavity. The device was created by RevMedx, a company in Wilsonville, Oregon.
"When a product is developed for use in the battlefield, it is generally intended to work in a worst-case scenario where advanced care might not be immediately available," William Maisel, director of the Office of Device Evaluation in the FDA's Center for Devices and Radiological Health, said in a statement. "It is exciting to see this technology transition to help civilian first responders control some severe, life-threatening bleeding while on the trauma scene."
The device was cleared for use on both adults and children when emergency care is not readily available. Hemorrhaging accounts for 30 to 40 percent of civilian deaths after a traumatic injury, according to the U.S. Army Institute of Surgical Research.
"The dressing can be used for up to four hours, which could allow time for the patient to receive surgical care," according to the FDA.
The news of the potentially life-saving device came one week after a mass shooting in San Bernardino, California, in which 14 people were killed.
© Copyright IBTimes 2023. All rights reserved.