Massachusetts Firefighter Save Choking Dog Using Rescue Training
Officials of the Palmer Fire Department of Massachusetts on Wednesday saved a choking dog. Firefighter Pat Jesop, who had received Basic Animal Rescue Training (BART), was credited with saving the dog's life.
Stella, a chihuahua who is unable to walk without support, reportedly started choking on cucumber slices. Owner Tammy Johnson said she tried to contact the vet, but was informed that the doctor would not be able to reach her in time, NBC Boston reported.
Johnson then rushed Stella to a fire station nearly two miles away. "Luckily, Pat (Jesop) was there and let us in," she said, according to the outlet.
The Palmer Fire Department acknowledged Jesop's "quick action" in a social media post and explained the rescue. Authorities said Stella was brought in at 6:30 p.m. local time and suffered from "respiratory distress."
The firefighter then "began applying abdominal thrusts to remove the lodged object," the social media post said. "Shortly after he started a piece of cucumber was dislodged from the animal's airway allowing it to breathe," it added.
Talking about his training, Jesop said he felt "lucky enough" to take and remember exactly what was needed. "We're trained on so many different things that you fall back on what you remember from those trainings," he added, as per NBC Boston.
In addition to rescuing humans from disastrous situations, firefighters are also known to save animals from such events. In September last year, fire officials in Alabama's Birmingham saved four people and 26 animals from a kennel that was filled with chemical fumes.
More than a dozen of these dogs were rescued from the roof of the building. "All were cleared and returned to their owners," Capt. Orlando Reynolds told Associated Press.
A similar rescue was noted by the Miami Beach Fire Department in February last year. A dog, while playing at the beach, tripped into the bay and was struggling inside the water.
A video released by authorities shows a firefighter lowering himself into the water with a ladder to pull the dog. "We're so happy to have been able to help," the fire department said in a social media post.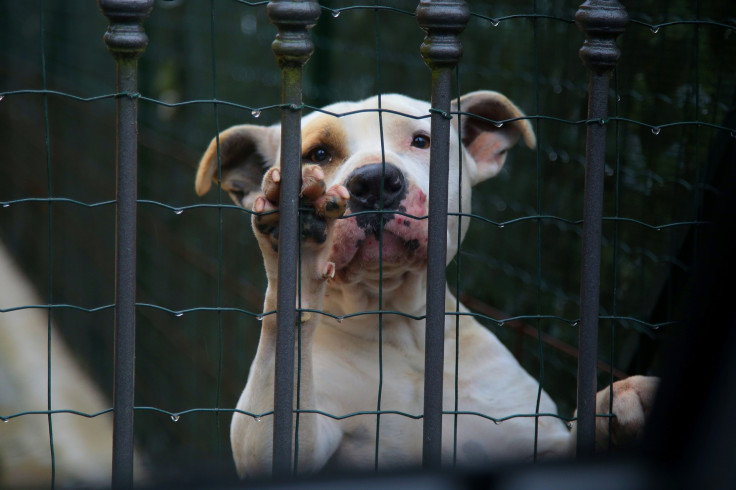 © Copyright IBTimes 2023. All rights reserved.