Massachusetts Outbreak Of Nearly 900 Mostly Vaccinated People May Have Prompted CDC Mask Reversal
A COVID outbreak of nearly 900 people in Provincetown, Mass., where the majority of individuals were fully vaccinated, may have been the trigger behind the Centers for Disease Control and Prevention's decision to reverse its face mask guidelines this week.
The CDC reversed its guidance for fully vaccinated Americans on Tuesday, now recommending that everyone wear face masks in public in areas that have a "substantial and high transmission" of COVID-19.
According to WNBC, an NBC affiliate out of New York, the outbreak in Provincetown helped to formulate the CDC's decision to reverse its face mask guidelines after more than 850 people were infected with COIVD-19 during the Fourth of July weekend.
As of Thursday, 882 people were linked to the Provincetown outbreak, ABC News reported.
Of the people who become infected with the virus in Provincetown, 74% were fully vaccinated, with the majority reporting mild symptoms, WNBC reported. Seven people were hospitalized, and some were infected with the Delta variant, the news outlet said.
An investigation by the Massachusetts Department of Public Health, which was cited in the CDC report obtained by WNBC, found that those people who were vaccinated were transmitting COVID-19 to other vaccinated people.
Studies of the Delta variant and its "hyper-transmissibility" had confirmed this, according to Dr. Anthony Fauci, the nation's leading infectious disease expert.
"What has changed is the virus," Fauci told MSNBC on Wednesday.
He said that when a person who has been vaccinated gets infected with the Delta variant, they get a "breakthrough infection" and "the level of virus in their nasopharynx is about 1,000 times higher than with the alpha variant."
CDC Director Rochelle Walensky seemed to hint that outbreaks like Provincetown were part of the evidence behind the agency's decision in its mask guidance reversal.
"In recent days I have seen new scientific data from recent outbreak investigations, showing that the delta variant behaves uniquely differently from past strains of the virus that causes COVID 19," she said on Tuesday in a news briefing as she announced the new face mask guidelines.
"Information on the delta variants from several states and other countries, indicate that in rare occasion some vaccinated people infected with a delta variant after vaccination may be contagious and spread the virus to others," she added. "This new science is worrisome and unfortunately warrants an update to our recommendation."
The CDC is expected to release more details on its findings for its decision Friday.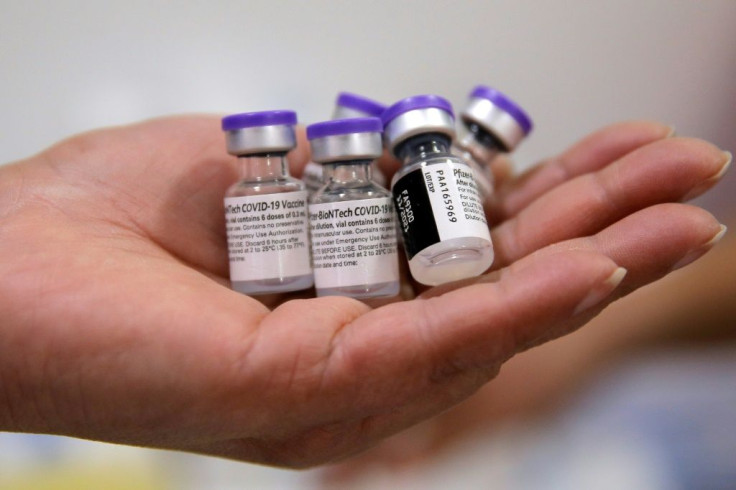 © Copyright IBTimes 2023. All rights reserved.
FOLLOW MORE IBT NEWS ON THE BELOW CHANNELS