No Mask. No Vaccine. No Problem? LA Restaurant Slammed For Serving Unvaccinated Customers Only
A restaurant in Los Angeles is requiring all customers who enter the establishment show proof that they have not received the COVID vaccine despite the increase in cases as the Delta variant continues to spread.
The Huntington Beach restaurant, Basilico's Pasta e Vino, has the anti-vaxxer message posted on the door of its eatery. It also announced the new requirement on its Facebook page, drawing outrage from customers and health officials alike.
The sign reads, "Proof of being unvaccinated require. We have zero tolerance for treasonous anti-American stupidity. Thank you for pondering."
Basilico's Pasta e Vino owner Tony Roman told KNBC, an NBC affiliate out of Los Angeles, that the anti-vaxxer message comes as the "American way of life is under attack."
"We have never complied with any restrictions since, and when the tiny tyrants go on the attack with new mandates, we fire back launching new missiles of defiance. And with the new and aggressive push for mandatory vax policies, we couldn't resist, so we are sending a message of our own," he added.
But people weren't happy with the anti-vaxxer message that Basilico's Pasta e Vino was putting out, and they took to Twitter to show their displeasure with the restaurant.
One user of the social media site called out the restaurant by saying, "Their slogan should be, 'if the food doesn't make you sick, the COVID will.'"
Other users on Twitter said the place was serving " Pasta with a side of COVID" or "Chicken Parm with Coronavirus sauce" with their anti-vaxxer policy.
Others said they would never eat there again.
This is not the first time that Roman has come into the spotlight for his views during the COVID pandemic. He previously declared Basilico's Pasta e Vino a mask-free zone and stayed open when many restaurants in the area ceased indoor dining back in March 2020 at the height of the pandemic, according to the Los Angeles Times.
Roman's anti-vaccine stance comes as Orange County reported 1,351 new positive COVID cases on Monday for a cumulative total of 262,071 infections throughout the pandemic, according to the Orange County Health Care Agency.
More than 1.75 million people in Orange County have been fully vaccinated against COVID-19, data from the health department indicated
It was unclear at the time of writing if Basilico's Pasta e Vino was checking customers' vaccine status as they entered the restaurant to ensure they complied with his new policy.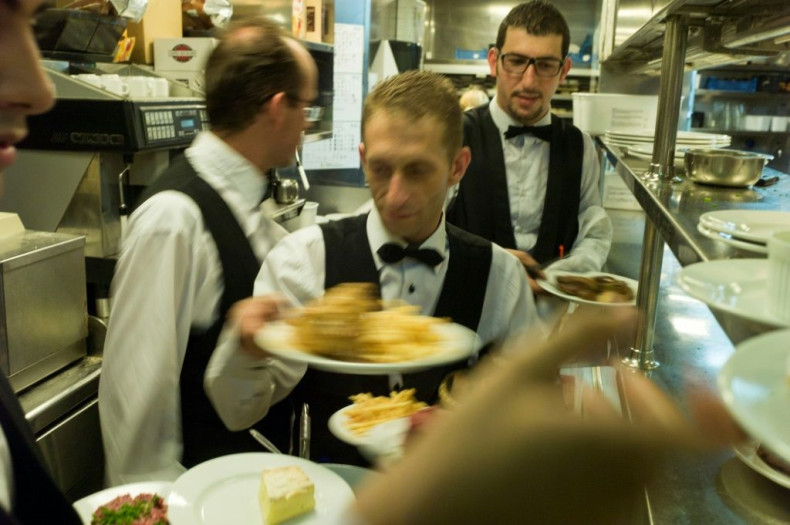 © Copyright IBTimes 2022. All rights reserved.