Massive Fire Breaks Out At Florida Renewable Energy Plant; Residents Asked To Remain Indoors
KEY POINTS
The 4-alarm fire erupted at the Covanta Energy plant in Doral
No employee was injured in the fire
Officials said it was possible the blaze started after some garbage caught fire
Fire officials in Florida are battling a 4-alarm fire that broke out at a waste-to-energy plant in Florida's Doral on Sunday afternoon. Local residents, especially those with respiratory ailments, have been asked to stay indoors as thick smoke filled the area.
The fire erupted at the Covanta Energy plant in Miami-Dade County at around 2.20 p.m. Sunday, WSVN reported. More than 50 Miami-Dade Fire Rescue (MDFR) units, along with Doral and Miami-Dade police, were battling to contain the fire.
MDFR Chief Ray Jadallah said four of the plant's 11 buildings were damaged in the blaze.
"The buildings are basically sheet metal all around, the walls, the roof. The scaffolding and catwalks are also made of metal so when we first arrived those areas, we'd typically walk on to access certain areas were warped," Jadallah told NBC Miami. "We're looking at approximately 2 football fields worth of garbage and trash."
Covanta Energy, the company that operates the energy plant, said all the employees were safe, NBC Miami reporter Laura Rodriguez tweeted.
Crews arrived at the site to find heavy black smoke and fire going up into the sky, according to Miami-Dade County Fire Rescue.
Diego Godoy, a Doral resident, said the situation was always concerning.
"It's concerning. A hazard for residents living in Doral due to the fact that you don't know if that could explode one day," Godoy told NBC Miami. "Right now, it didn't happen, but we got houses, schools, everything is near this place so it could be hazardous for the residents."
Jadallah said it was possible the blaze started after some garbage caught fire.
"We believe the fire kind of originated from a conveyor belt that may have moved some of the trash that was on fire to other parts of the building," Jadallah said in a news conference Sunday.
Miami-Dade County Mayor Daniella Levine Cava asked residents to take precautions to avoid smoky conditions.
"Out of an abundance of caution, we are asking that all residents who live in the area remain indoors and keep their windows closed," she said.
Jadallah, however, said the fire is so massive that it might take hours to bring it under control.
"Our hazardous materials units are continuing to conduct air monitoring of the area, and they've all come back negative," he said. "This is going to be a long-term fire."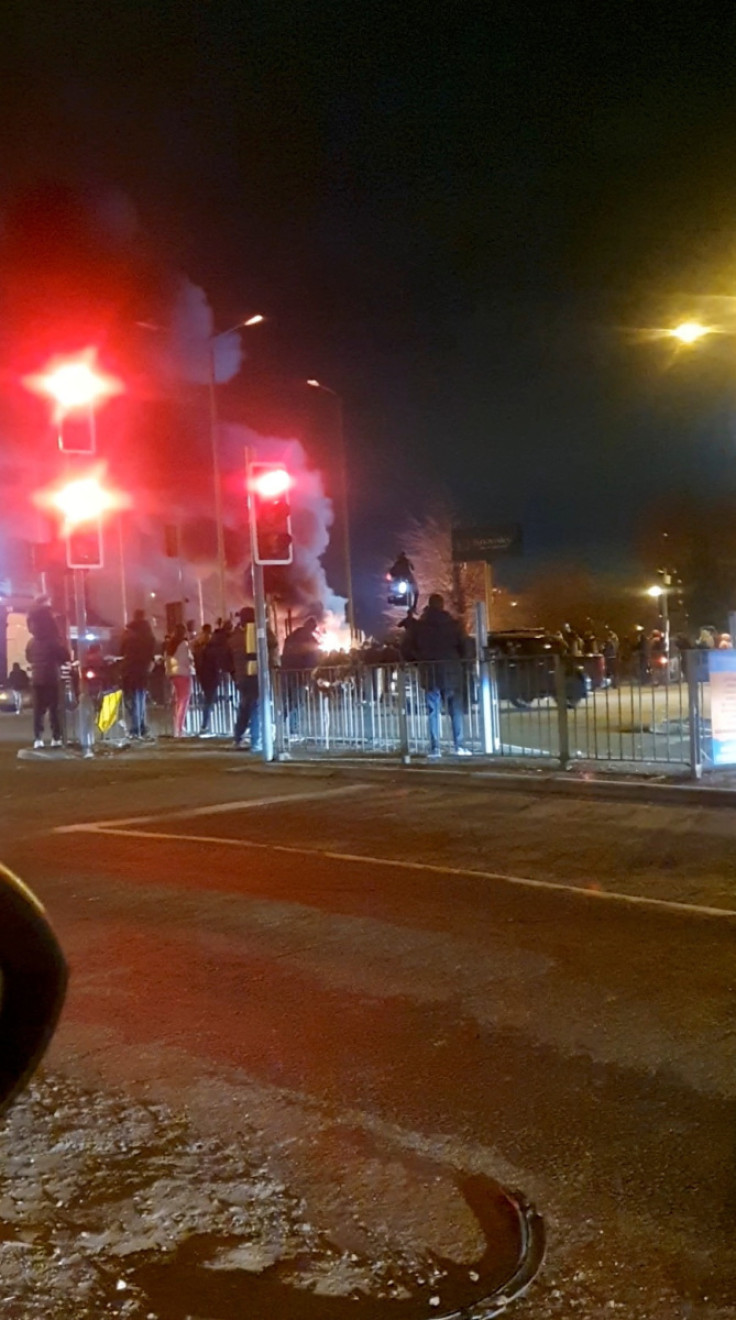 © Copyright IBTimes 2023. All rights reserved.