Massive 'Genshin Impact' Anime Leak Reportedly From Hoyoverse, Major Plot Details Revealed
KEY POINTS
Last month, Hoyoverse announced it is working with Ufotabele
The studio also confirmed that a "Genshin Impact" anime series is coming soon
"Genshin Impact" anime has no release date yet
A new and exciting set of information about the upcoming project "Genshin Impact" anime surfaces online and reveals an interesting detail about its plot.
The leak was shared on Reddit by a user who goes by the name Liuuzaki, who claimed to have found it on bbs.nga.cn, a Chinese discussion board. The source of this leak is allegedly one of the members of Hoyoverse's marketing department.
Since the leak is in Chinese, the leaker translated it into English but noted they personally doubted the authenticity of the claims. According to the post, the upcoming "Genshin Impact" anime will be a prequel to the events in the game, underlining that it took place nearly 500 years before Lumine and Aether arrived.
The story will reportedly center on the different nations in Teyvat, before the commencement of the Archon war. The anime has 12 episodes dedicated to Monstadt, and all of those were already finished, the post claimed.
Moreover, the supposed leak revealed that the "Genshin Impact" anime has been in development for 18 months. These details are reportedly just a "quarter" of the upcoming project, the leak added, noting that the anime has some fantastic visual effects with an "enjoyable" plot.
In September, Hoyoverse announced its partnership with the popular Japanese anime studio Ufotable for a series of projects, including the "Genshin Impact" anime. "After a lot of painstaking work, we are happy to present you with this surprise on our anniversary and officially announce the animation collaboration project between Genshin Impact and Ufotable," Hoyoverse marketing chief Michael said during the Version 3.1 Special Programme stream.
"We hope you will be able to experience the animation project as soon as possible," the marketing head added, without spoiling the community on the details of the upcoming project. The "Genshin Impact" anime series, according to Hoyoverse is a "long-term collaboration project between Genshin Impact and Ufotable."
It is worth noting that while the latest leak about the "Genshin Impact" anime is interesting, that is not official. Fans should temper their expectations and take the latest leak as highly speculative at this stage.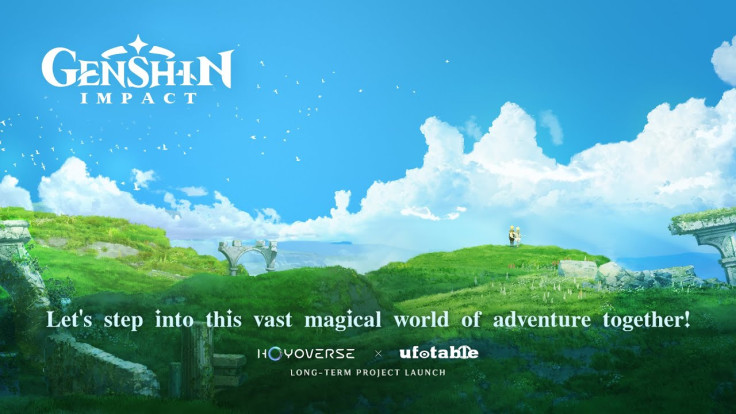 © Copyright IBTimes 2023. All rights reserved.