'Genshin Impact' 3.1 Massive Leak Reveals Sumeru Desert Map, Two 5-Star Weapons, Gameplay, More
A new sword and a polearm are reportedly the two new powerful weapons in "Genshin Impact" 3.1.
KEY POINTS
"Genshin Impact" 3.1 is set to launch on September 28
The upcoming patch is expected to introduce two new 5-star weapons
"Genshin Impact" 3.1 is believed to unveil a new DPS character
"Genshin Impact" 3.1 is still a few weeks away, but if the latest info dump is accurate, then gamers are up for major surprises, which include new 5-star weapons, a new map and new characters.
The latest build of "Genshin Impact" runs for five weeks, with the next version scheduled to roll out on September 28, as confirmed by gaming studio Hoyoverse. While the 3.0 patch added the new Sumeru region, according to the latest leaks, its desert part will be introduced in the upcoming version of the game, with industry insider UBatcha sharing an image of the map, which has since been deleted.
The dry region of Sumeru is expansive but barren, which is typical of a desert. UBatcha cryptically suggested that the portion shown in the image makes up about a third of the region's desert, seemingly alluding that the game developers might open a larger region in the upcoming updates.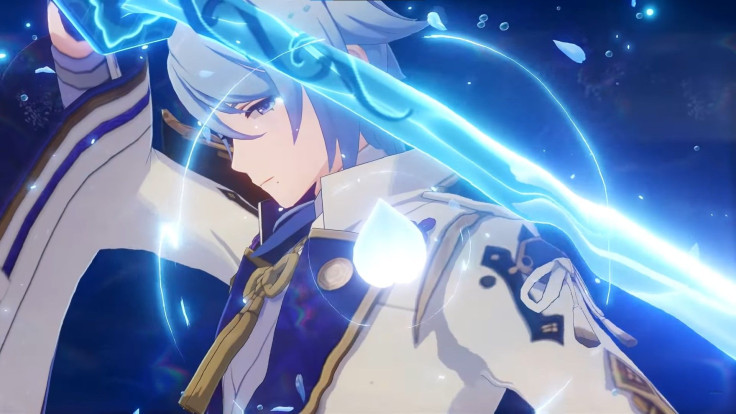 "Genshin Impact" 3.1 will reportedly introduce three major areas, namely: The Windward Erosion, The Downwind Erosion, and the Sandplain Colonnade, including some massive structures and perhaps a pyramid. There is also a hint at a potential settlement in the rocky hills, which aligns with what the trailer suggested when the team released it at Gamescom.
Aside from the desert part of the Sumeru region, "Genshin Impact'' 3.1 will reportedly introduce new characters, according to YouTuber Lu Bu Feng Xian and UBatcha. This includes Nilou, a dancer who wields swords and Hydro damage; Cyno, a soldier with polearms that causes Electro damage and Candace, a mysterious character who wields polearms and Electro damage.
A leaked Nilou gameplay animation is now available online courtesy of UBatcha, where gamers can see the star of the Zubayr Theater. Moreover, the latest leaks showcased a couple of 5-star weapons that players can get their hands on in the upcoming update.
These are the Key of Hierophany and the Staff of the Scarlet Sands. The former is a new sword and the 5-star weapon of Nilou, while the latter is for the Electro user Cyno, who is believed to be the next DPS character in the game.
"Genshin Impact" is currently playable on PC, iOS and Android devices, as well as on PlayStation 4 and PS5.
© Copyright IBTimes 2023. All rights reserved.