Massive: 'The Last Of Us Part 2' Requires At Least 100GB Of Disc Space
KEY POINTS
"The Last of Us Part 2" requires a whopping 100GB of free space as its minimum requirement
The highly-anticipated sequel will also ship in two Blu-ray discs like "Red Dead Redemption 2"
"The Last of Us Part 2" will be released on June 19
Excited for "The Last of Us Part 2"? Well, you'd better free up some space on your PlayStation 4 because the highly-anticipate sequel will require an insanely-huge 100GB of hard-drive space at the minimum.
You heard it right, folks. "The Last of Us Part 2" is that big of a game. Scrolling down on the console's latest post on the game is a paragraph that read, "1 player. 2 discs. 100GB minimum." This also comes after the fact that the physical iteration of the title will ship in two Blu-ray discs, and one does not need to be a rocket scientist to sniff out the specifics involving its digital counterpart.
The post included a bunch of details regarding the game. For one, Sony reminded fans of Ellie that "The Last of Us Part 2" is available for pre-order yet again for $59.99. Included in the Standard Edition package – should gamers pre-order – is an Ammo Capacity Upgrade that perks up Ellie's pistol; a Crafting Training Manual for new crafting recipes and upgrades and a "pre-order bonus code" that will be emailed within 3 business days.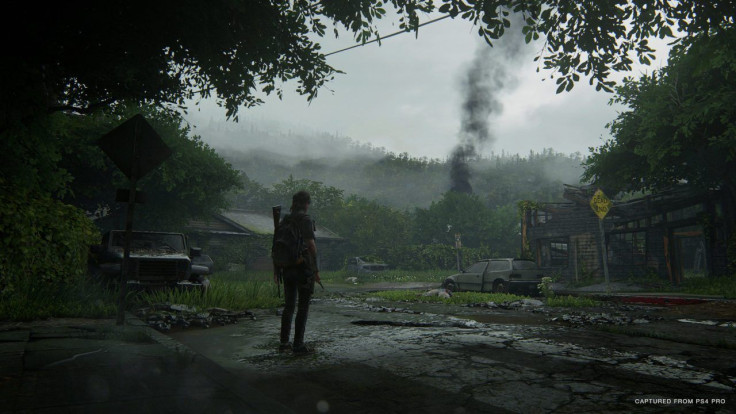 Naughty Dog and Sony likewise came up with a Collector's Edition of the game. The box set will come with a bevy of trinkets, such as a 48-page Mini Art Book courtesy of Dark Horse; a SteelBook Case; a six-set Enamel Pins; a 12-inch statue of Ellie and a replica of the protagonist's bracelet, among others.
The Collector's Edition should also have a voucher for a PS4 Dynamic Theme, a six-set PSN Avatars and Digital Soundtrack of the game.
On the other hand, news on "The Last of Us Part 2" as a two-disc game smacked the Interwebs since September of last year. Multiple gaming websites took it seriously, reporting on the title's massive storage requirements and comparing it to "Red Dead Redemption 2," which was also launched on the same manner in October 2018.
Trade restrictions and logistic issues caused by COVID-19 had made Sony to delay the release of "The Last of Us Part 2" from the previous May 29 window to the current June 19 launch date. Be that as it may, console owners still have a couple of months to free up their spaces before Ellie comes knocking on their doors.
© Copyright IBTimes 2023. All rights reserved.