Matt Bomer Earns GLSEN Inspiration Award As Acceptance Of Gay Actors Rises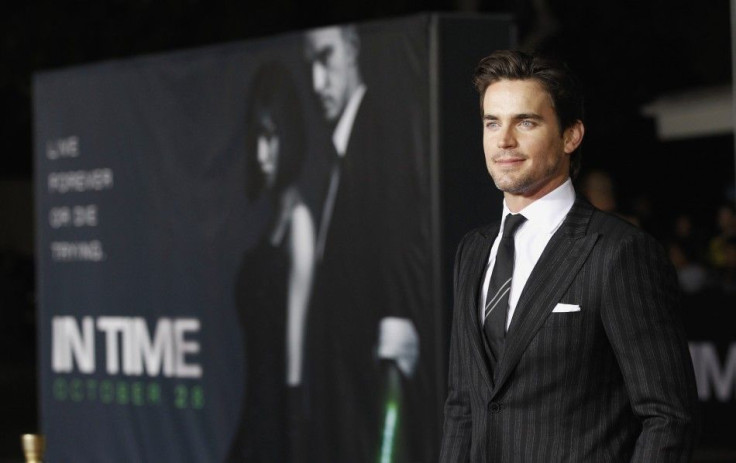 "White Collar" star Matt Bomer has been honored by the Gay, Lesbian, and Straight Education Network (GLSEN), which promotes gay acceptance in schools.
The Inspiration Award was presented to Bomer at GLSEN's Respect Awards in Los Angeles Saturday by "True Blood" hunk Joe Manganiello, who attended Carnegie Mellon University with Bomer and co-starred with him during a guest stint on "White Collar" and in the summer hit "Magic Mike."
"You are the example that the rest of our country needs to wake up and see in terms of equality and putting an end to the bullying epidemic and making sure that every family is respected in our schools and our society," said Manganiello in a heartfelt introduction.
Bomer, 34, and his partner, publicist Simon Wells, have three sons together. Wells shared the award with Bomer, who says he once hid his sexuality from others out of fear.
"When I was in high school, there was no safe haven, there was no outlet for you to speak your mind," Bomer told E! in an interview. "So I did what any self-preserving 14-year-old would do — I signed up for the school play and also the football team to cover my tracks.
"When that happens, when you aren't allowed to speak about who you are, one of the most authentic parts of who you are, which is who you love or who you're attracted to, feels invisible. GLSEN gives visibility and authenticity to kids all across the country."
Despite rumors surrounding his sexual orientation, Bomer did not publicly confirm that he was gay until February 2012 when accepting an award at the Desert AIDS Project's Steve Chase Humanitarian Awards. According to the Huffington Post, the actor thanked Wells and their three sons in his acceptance speech.
"I'd really especially like to thank my beautiful family: Simon, Kit, Walker, Henry," he said. "Thank you for teaching me what unconditional love is. You will always be my proudest accomplishment. God bless you."
Bomer has since become an outspoken gay rights advocate. In a June interview with E!, Bomer spoke of his frustration with actors being identified by their sexual orientation.
"What we really have to do is stop the adjective before the job title, whether it's 'black actor,' a 'gay actor' or 'anything actor,'" Bomer said. "Everybody thinks that equality comes from identifying people, and that's not where equality comes from. Equality comes from treating everybody the same regardless of who they are. I hope the media and the press catches on to that because it's time to move out of 1992."
It may be argued that since Neil Patrick Harris came out in a 2006 statement to People magazine, more and more gay actors have been able to be openly gay while maintaining steady careers in Hollywood. Zachary Quinto, who came out in 2011, currently balances both gay and straight roles. The "Margin Call" star, who wowed audiences as a bitchy ghost on "American Horror Story," has been quietly dating Broadway sensation and "Glee" guest star Jonathan Groff, who also has portrayed both gay and straight roles.
Bomer is set to star in a film of "The Normal Heart," which is based on Larry Kramer's autobiographical play about the rise of the AIDS epidemic in New York.
© Copyright IBTimes 2023. All rights reserved.