Matt Damon To Play 'Actor Loki' In New 'Thor' Movie
Whether it was intentional or not, Matt Damon just confirmed an exciting new development in the Marvel movies. The actor is making a cameo in the Marvel series' latest offering, "Thor: Love and Thunder" slated for release in May 2022.
Damon revealed about his brief appearance as "actor Loki" in the latest installment of the Thor franchise during his guesting stint at SiriusXM's "The Jess Cagle Show" on Wednesday.
"I don't know if it's secret or not, though everybody knows. I went down there to shoot, and I think they sussed out, 'cause paparazzi took pictures of us, so that they sussed out what we were doing. We were kind of reprising a cameo that Luke Hemsworth and I did in the last one," Damon said in the interview. "And we had a ball, and so Taika [Waititi] had us back again to kind of run that joke back and upgrade it a little bit."
Later in the interview, Cagle also asked Damon for his reaction about his longtime friend Ben Affleck's rekindled romance with former ex, Jennifer Lopez. "You're very happy for Ben Affleck and Jennifer Lopez," Cagle said in the interview as per ET. "I know you love getting asked about that."
"Right, but how else would I be? Like, would I be unhappy? Like, I hate true love. It sucks. Yeah. Yeah. I wish them nothing, but you know, hardship," Damon said.
Affleck and Lopez were spotted enjoying each other's company on board a yacht cruise off Italy's Amalfi coast Thursday. The trip follows the couple's previous yacht expedition in St. Tropez, France, where Affleck was photographed grabbing Lopez's backside seemingly reenacting their moves in the 2002 music video for "Jenny From The Block".
Later, Lopez was seen shopping in Monaco with a gold "Ben" necklace around her neck.
Lopez finally made her relationship with Affleck Instagram official Monday after she posted a photo of her and the 48-year-old "Justice League" star sharing a passionate kiss on a beach.
Damon previously told the "Today Show" that he supports the return of "Bennifer".
"It's a fascinating story," Damon told the "Today Show". "I love them both. I hope it's true. That would be awesome."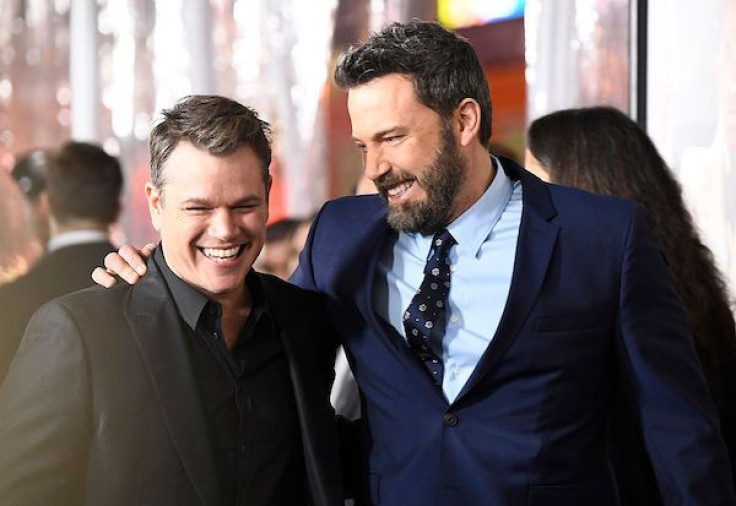 © Copyright IBTimes 2023. All rights reserved.