Matt Lauer Update: 'Today' Anchors Could Have Been Referenced In 'Barbed Passage' Of Op-Ed
On Tuesday, Matt Lauer released a new op-ed that addressed the rape allegations that were made in Ronan Farrow's 2019 book "Catch and Kill: Lies, Spies, and a Conspiracy to Protect Predators." In the Mediaite piece, the former NBC personality discussed the inconsistencies that he believed were present in the work. Following its release, some have also noted that a certain "barbed passage" also appeared to take aim at "Today" anchors Hoda Kotb and Savannah Guthrie.
According to Page Six, the section of Lauer's letter that referenced certain journalists inspired some readers to believe it was a "thinly veiled dig."
"I was shaken, but not surprised, that few in the media were willing to thoroughly challenge the accusations against me, or the person making them. The rush to judgment was swift. In fact, on the morning I was falsely accused of rape, and before I could even issue a statement, some journalists were already calling my accuser 'brave' and 'courageous.' While the presumption of innocence is only guaranteed in a court of law, I felt journalists should have, at the very least, recognized and considered it," Lauer wrote.
READ: Matt Lauer Update: Former 'Today' Host Reveals NBC Anchor's Actions Affected Her Career
The reason why that passage in particular was believed to be about Kotb and Guthrie was due to their reporting of Lauer's initial firing from "Today" in 2017. While they did not specifically use "brave" or "courageous" during the broadcast, the NBC hosts did state that they believed the matter was "shocking and appalling."
Over the course of the past year, Lauer's relationships with his former "Today" colleagues. Not only has it been said that Kotb herself ghosted him following the accusations of sexual assault, but other reports have indicated that Ann Curry could negatively impact his career if she decided to break her "dignified silence." Additionally, Katie Couric is also heading towards a 2021 release of a new tell-all, titled "Unexpected," which is said to have Lauer "paralyzed with fear."
READ: Matt Lauer Net Worth: Former 'Today' Anchor's Finances After 2019 Allegations
Leading up to the recent op-ed, the one-time anchor himself had also remained in the news since his departure from the morning news show. After breaking his silence in an off-the-record interview, it was also revealed that he had made unexpected appearances and had started dating someone new following his divorce from ex-wife Annette Roque.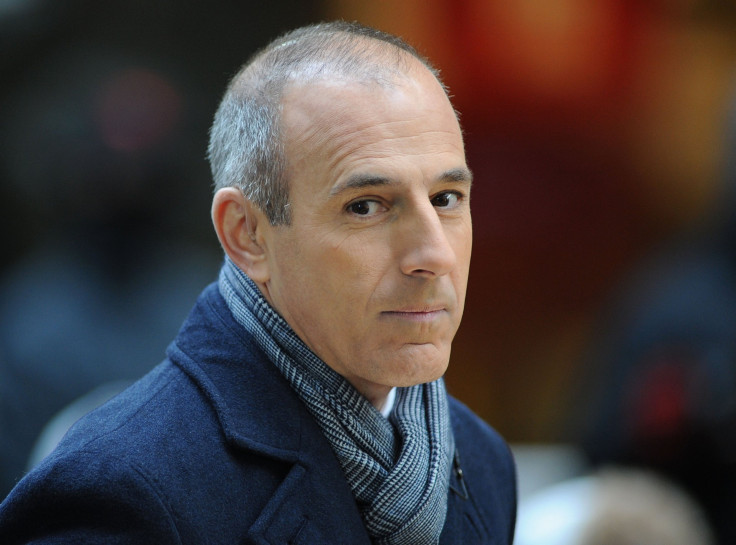 © Copyright IBTimes 2023. All rights reserved.