Matthew McConaughey Says He Won't Run For Texas Governor 'At This Moment'
KEY POINTS
Matthew McConaughey said he took time exploring politics and considered a run for the governor of Texas
The actor revealed that he plans to focus his efforts on the private sector
He said he will support entrepreneurs, businesses and foundations that are "creating pathways for people to succeed"
Matthew McConaughey has announced that he has no immediate plans to enter politics.
In a video message posted on Twitter Sunday, the Oscar winner, 52, said he's decided against running for governor of Texas in 2022 after taking time to explore, learn and listen over the past two years while considering a career in public office. According to the actor, he plans to focus his efforts on the private sector.
"As a simple kid born in the little town of Uvalde, Texas, it never occurred to me that I would one day be considered for political leadership," McConaughey said. "It's a humbling and inspiring path to ponder. It's also a path that I'm choosing not to take at this moment."
McConaughey went on to share what he has learned after studying both American and Texas politics. He said that "we have some problems we need to fix, that our politics needs new purpose, that we have divides that need healing, that we need more trust in our lives."
The actor added that among the things he learned was that anyone, no matter what their job or role is, can lead through service.
Instead of throwing his hat into the ring to be elected the next governor of Texas, McConaughey said he will continue to support entrepreneurs, businesses and foundations that are "creating pathways for people to succeed" as well as organizations that have made it their mission to "serve and build trust while also generating prosperity."
The announcement brings an end to months of speculation about McConaughey's political ambitions after he publicly signaled interest in launching a gubernatorial campaign.
McConaughey previously addressed the rumors about his potential bid for governor when he appeared on "The Tonight Show Starring Jimmy Fallon" in March. "It's something I'm giving consideration. Absolutely," the actor said at the time. "What an honorable thing to even be able to consider."
Months later, McConaughey discussed the "challenging" nature of entering the world of politics on "The Carlos Watson Show," explaining that he wasn't interested in "putting a bunch of Band-Aids" on problems that would just be ripped off once he leaves the position.
McConaughey's decision not to run for Texas governor received mixed responses on social media. One Twitter user suggested that they had been planning to vote for the actor, while another person supported his decision, calling it a "smart move."
"Matthew. You seem sincere. Stay a film actor. Politics is not for you," businessman Chris Ekstrom wrote.
McConaughey is not the first celebrity to consider joining the political arena but ultimately decide against it. Val Kilmer and Ashley Judd had backed down after considering running for governor of New Mexico and pondering a run for the Kentucky Senate seat, respectively.
However, some actors have also successfully entered politics, such as Ronald Reagan and Arnold Schwarzenegger, Deadline reported.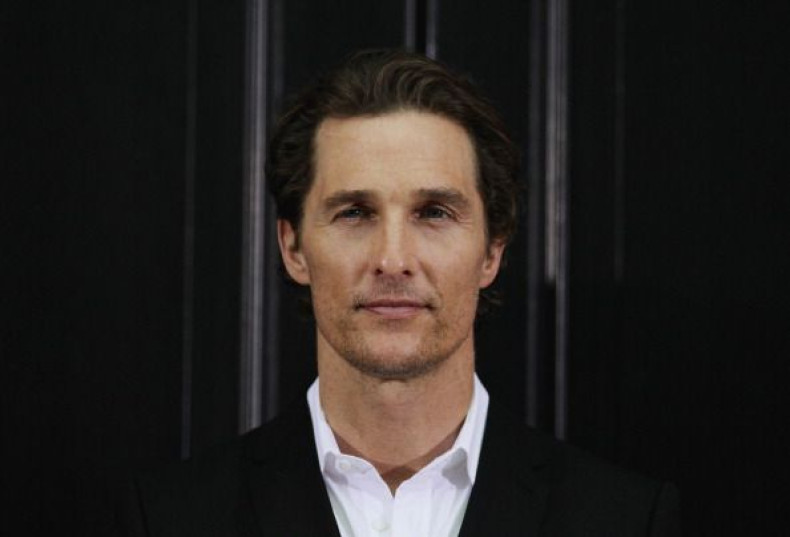 © Copyright IBTimes 2022. All rights reserved.