MBLAQ's Thunder, Mimi Are Getting Married; Sandara Park's Brother To Wed In 2024
KEY POINTS
Former MBLAQ member Thunder and former Gugudan member Mimi are getting married
Thunder and Mimi revealed their relationship with heartfelt handwritten letters
The two idols will appear in the upcoming episode of KBS 2TV's "Second House"
Former MBLAQ member Thunder and former Gugudan member Mimi, who have revealed their four-year relationship to the public, are reportedly getting married.
According to MBC Entertainment, Thunder and Mimi are reportedly preparing for their wedding, which will be held in the second half of 2024.
Before news of their wedding plans broke, KBS 2TV aired Thursday a preview of the upcoming episode of its variety show "Second House," which featured the two former idol group members.
In the preview, Thunder and Mimi were shown arriving on the set while holding hands.
Shortly after the preview aired, the two South Korean soloists took to Instagram to share a photo of Thunder kissing Mimi on the cheek, along with handwritten letters for their fans.
Aside from revealing that they've been in a relationship for four years, they also hinted at their plans to tie the knot.
Sandara Park's 32-year-old younger brother started his letter by sharing that he decided to go public with his relationship with Mimi through "Second House." He also revealed that he was worried but found the courage to do it for the person he wants to spend the rest of his life with.
"She's always been there to support me when I'm feeling lacking and insecure. For Mimi, who has always supported me calmly, understood me warmly, and protected me firmly. From now on, I'm going to take responsibility and show that I'm doing well and happy," Thunder wrote of his soon-to-be bride, according to an English translation by Pann Choa.
He ended his letter by thanking his fans and asking for their support in the new chapter of his life that he will be starting soon.
Meanwhile, Thunder's fiancée Mimi started her handwritten letter by acknowledging that her fans might be surprised that her relationship was first revealed on TV.
"I wanted to write to you first, but you learned about the news from TV," the 30-year-old singer and actress wrote. "I'm sure my fans were surprised by the sudden news, so I decided to write a handwritten letter from my heart."
"I have found someone I want to spend the rest of my life with, someone who will always be there for me who will give me a lot of strength during difficult times, and someone who will push me to grow and become better," Mimi described her soon-to-be groom.
Thunder, whose real name is Park Sang-hyun, just recently released his song "All The Way Up" on July 3.
Meanwhile, Mimi, whose birth name is Jung Mi-mi, most recently starred in the South Korean drama series "Re-Feel: If Only" and "Extraordinary You."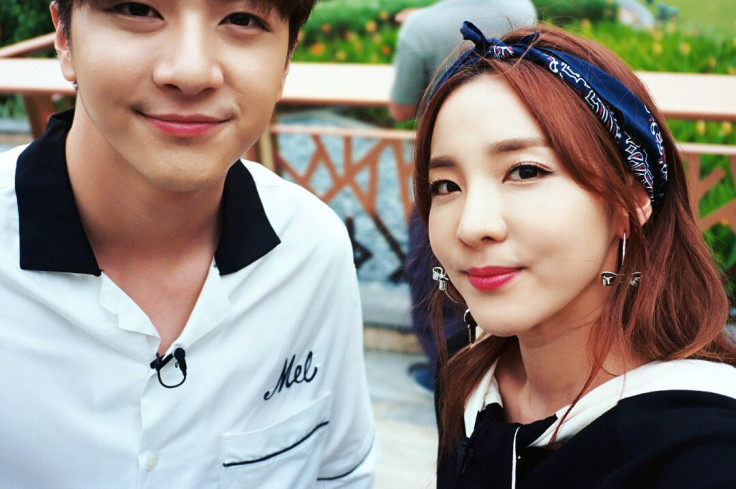 © Copyright IBTimes 2023. All rights reserved.