This K-Pop Idol Announced His Marriage To Non-Celebrity Girlfriend Of Three Years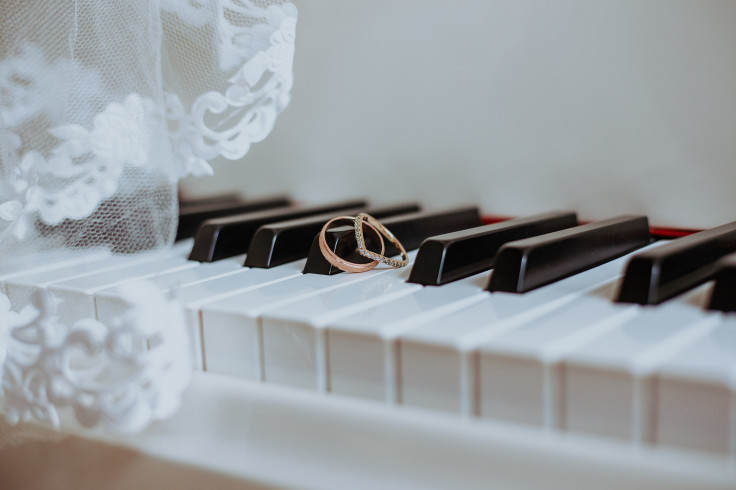 KEY POINTS
A K-pop singer announced his upcoming wedding via a handwritten letter
He will be marrying his non-celebrity girlfriend of three years next month
Fans showered his Instagram post with well wishes and congratulatory messages
A South Korean pop singer is set to tie the knot with his non-celebrity girlfriend next month.
On Thursday, Cho Won-heum of Norazo announced his marriage by posting a handwritten letter on Instagram.
Won-heum, 43, will be getting married to his girlfriend on Aug. 20, after three years of dating.
According to an English translation by Soompi, Won-heum said that he "naturally decided" that he wants to spend the rest of his life with his fiancée.
"I want to convey some happy news to all of you, who always care for me and send me lots of love despite my shortcomings. Living as an old bachelor, being alone became very familiar and even comfortable for me. But I found someone who has made me believe that I need to live as one half of a pair," the singer wrote in his letter.
"She and I have had a good relationship based on trust and love, in which we cared for one another and stayed by each other's side during both happy times and tough times," he wrote of his soon-to-be bride.
After posting his heartfelt announcement, Won-heum's colleagues and fans showered his post with well wishes and congratulated him on his upcoming wedding.
South Korean singers and personalities such as Alexander Lee, the Trot Twins, Yang Ji-eun, Kim Soo-chan and Hong Ja, among others, sent their congratulations.
"...[I hope] you'll walk only on the path of flowers from now on. Congratulations... just be happy for the rest of your life," one fan commented, while another wrote, "As a fan, I've been watching [you] for a long time. I sincerely congratulate you. You're an indispensable artist."
"I'm so happy for him," commented another user, while another one said, "Wow. Not only the face is handsome, [but] the handwriting [is] too. I am rooting for you."
Won-heum is a member of the South Korean musical male duo Norazo.
Originally composed of Jo Bin and Lee Hyuk, who debuted in 2005, the latter left in February 2017. In 2018, Won-heum joined Norazo to replace Lee Hyuk.
The duo's "Bong Hwan A" is one of the songs on the official soundtrack of the South Korean drama, "Mr. Queen." A reviewer of Dramabeans described Norazo's song as "one of the OSTs that slapped in 2021."
"'Bong Hwan A' embodies the playful absurdity of 'Mr. Queen' in all the best ways possible. Not only do the lyrics summarize Jang Bong-hwan's plight as a modern man transplanted into the body of a historical queen, but the accompanying melody is a nice crossover between the traditional and modern," the reviewer wrote of Norazo's song.
© Copyright IBTimes 2023. All rights reserved.