McConnell's Rush To Appoint Conservative Judges May Face Ethics Inquiry
KEY POINTS
McConnell's role in creating a vacancy in D.C. court of appeals may be investigated
The Senate majority leader is accused of personally asking judge to step down
Confirmation of controversial replacement, Justin Walker, set to begin on Wednesday
Senate Majority Leader Mitch McConnell, R-Ky., has made it his top agenda for last three years to see that dozens of federal judiciary seats are filled by conservatives. Although Democrats have been vocally opposed to the way these appointments are being carried out, until now McConnell has remained effectively unhindered – but that may be about to change.
Judge Sri Srivivasan, who heads the U.S. Court of Appeals for the District of Columbia Circuit, asked the U.S. Supreme Court last week to examine claims that the circumstances surrounding the creation of a vacancy in Srivivasan's court entailed ethical improprieties.
In early March, Judge Thomas B. Griffith announced his intent to resign from the court. This has led some, including advocacy group Demand Justice, who filed their complaint with Srivivasan, to believe that McConnell personally encouraged Griffith to retire in order to be replaced with a younger conservative.
While it is not clear whether McConnell reached out to Griffith, the senator has campaigned for other judges to step down to allow younger conservatives to fill their spots.
Since Donald Trump entered the White House, McConnell has made filling federal court benches with conservatives his top priority. Even during the height of the impeachment saga, McConnell's Senate was focused heavily on rapidly confirming judicial appointees; more recently, the majority leader has faced criticism for bringing senate back to D.C. this week in order to confirm a replacement for Griffith's now vacant seat.
Kentucky U.S. District Judge Justin Walker was picked by Trump to fill the spot, but the choice has been met with controversy. The 37-year-old is considered by many to be McConnell's protege; he has also spent time working under former U.S. Supreme Court Justice Anthony Kennedy as well as Brett Kavanaugh, the latter while serving as a circuit appeals judge. During Kavanaugh's controversial Supreme Court confirmation hearings, Walker was an outspoken supporter of his former boss.
Walker's confirmation process is set to begin on Wednesday. While perhaps not as powerful as a seat in the U.S. Supreme Court, the D.C. court of appeals oversees a number of sensitive cases, including many that ultimately affect the way the federal government operates on the Hill.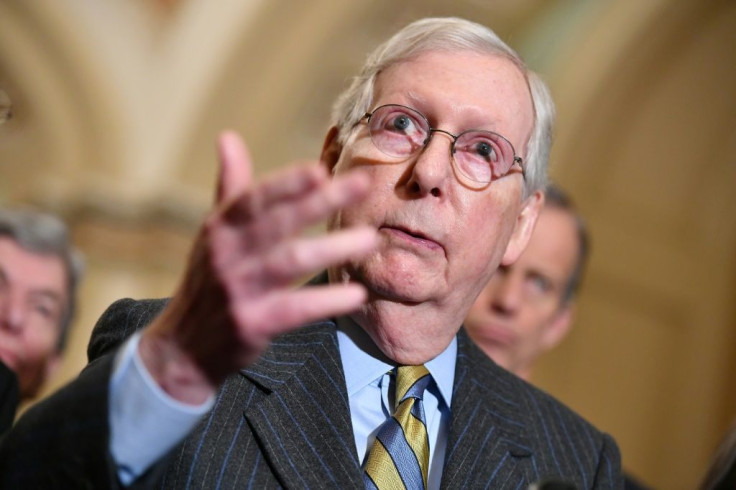 © Copyright IBTimes 2023. All rights reserved.