Measles Outbreak 2019: NY Lawmakers Push Bill Allowing Teens To Get Vaccinated Without Parental Consent
New York legislators are pushing to pass a bill that would allow minors over the age of 14 to receive measles vaccinations without parental consent as the state addresses one of the worst series of outbreaks seen in decades.
New York Assemblymember Patricia Fahy, who is one of the bill's leading sponsors, told ABC News that moving the bill through might take "a couple of weeks" due to separate budget procedures.
She also noted anti-vaccination movement supporters, who believe the debunked conspiracy theory that vaccines cause autism and other chronic illnesses, will try to block the bill.
"Because there has been such a strong anti-vaccination constituency, this will be an uphill battle," Fahy added.
New York is currently experiencing its worst measles outbreak in decades, with 182 cases confirmed in January.
High-risk areas tend to be in more insular communities, like among New York City's ultra-Orthodox populations, where vaccinations against the disease tend to be discouraged due to cultural conflicts and anti-vaxxer sentiments.
While no measles-related deaths have been reported so far, some cases have resulted in the hospitalization of children.
The CDC confirmed a total of 228 individual measles cases spanning across 12 states in March, including California, Colorado, Connecticut, Georgia, Illinois, Kentucky, New Hampshire, New Jersey, New York, Oregon, Texas and Washington.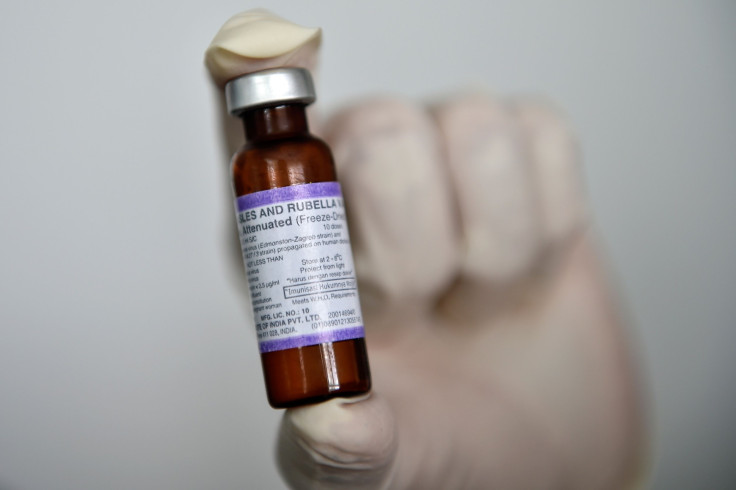 © Copyright IBTimes 2023. All rights reserved.