Medevac Aircraft In Alaska Missing With 3 People Aboard, Coast Guard Searching
UPDATE: 5.50 a.m. EST - Randy Lyman, Guardian Flight's senior vice president of operations, said three of the company's employees – a pilot, a nurse and a paramedic – were aboard the aircraft. The search is still underway and the company has called for a standdown of its entire fleet until further information is available. A Jayhawk helicopter crew from Air Station Sitka have also joined the search operation.
Original story:
A medevac aircraft with three people aboard went missing after it took off from Anchorage, Alaska, on Tuesday evening.
Alaska State Troopers spokesman Tim DeSpain confirmed the news and said the aircraft was reported missing around 7 p.m. local time (11 p.m. EST).
U.S. Coast Guard spokeswoman Charly Hengen said the King Air 200, operated by Guardian Flight, was scheduled to arrive at Kake, Alaska, around 6:20 p.m. local time ( 10.20 p.m. EST).
"They were going there to pick up a person in Kake," she said, CBS-affiliated television station KTVA reported.
A helicopter crew was sent by the coast guard to search for the missing plane about 20 miles west of Kake. Vessels in the area were also helping in the search.
"Our crews are going to be diligently searching throughout the night for this missing aircraft, and we greatly appreciate the assistance of good Samaritan crews in the search," Hengen added.
This is a developing story.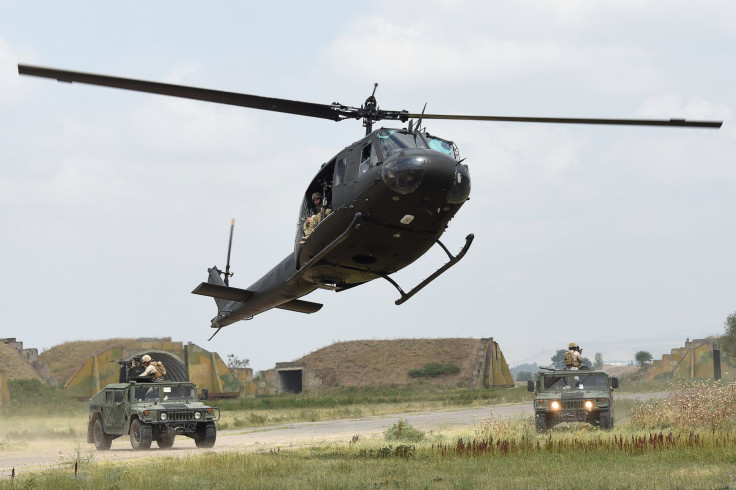 © Copyright IBTimes 2023. All rights reserved.