Medical Marijuana In New Jersey: Chris Christie Opposes Expansion Of Pot Rules, Deregulation To Reduce Cost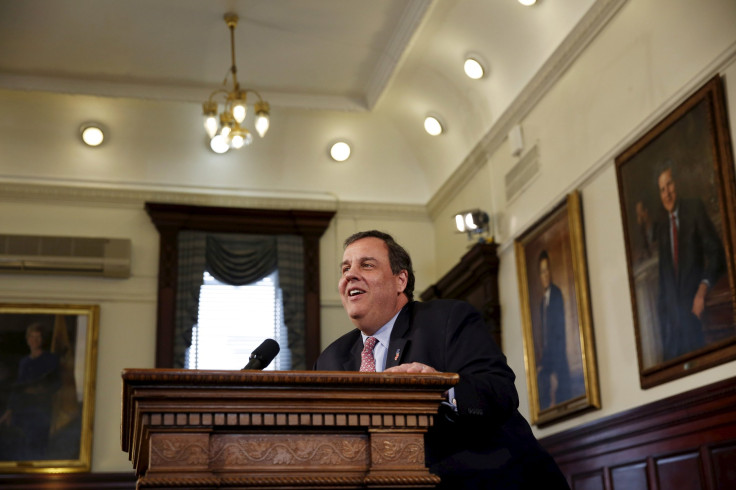 New Jersey Gov. Chris Christie says he would oppose any attempt to loosen medical marijuana regulations that would broaden the number of conditions eligible for treatment and potentially lower costs, even as his state remains one of the costliest states in which to live in the country.
The legislation, introduced Monday by state Democrats, would expand the list of ailments to include conditions like menstrual pain, which can be debilitating for some women. Responding to the legislation, Christie said access to medical marijuana — which is low compared with that of other states, driving up costs in a state with one of the highest costs of living — is at its current level because New Jersey's program is strictly medicinal.
"The reason why it hasn't gotten the response it's gotten in other states is because ours is a truly medical-based program for only people who have true illnesses that require medicinal marijuana," Christie said Monday. "Other states have programs that are faux medical-marijuana programs that allow for recreational use."
Marijuana Support Over Time | InsideGov
Twenty-three states in the U.S. have legalized medical marijuana, and many programs have flourished and added millions to state coffers from tax revenue. New Jersey has some of the tightest regulations, allowing only six dispensaries to serve 12 conditions. That's compared with states like Illinois, where 32 locations serve 39 ailments. Medical marijuana users in the Garden State say the cost of the pot they use to treat nausea and pain — two conditions recognized as treatable with weed in a 2008 position paper penned by the American College of Physicians — is unbearably high.
"I spend probably $400 or $500 a month, which is insane," Jay Lassiter, who lives in Southern New Jersey, told Bloomberg Politics. Lassiter smokes pot for nausea and low appetite brought on by HIV medication. "That's a car payment or enough to put a kid through private school."
The pharmaceutical industry has vigorously fought the legalization of marijuana for years to protect their profits, donating to campaign coffers and hiring lobbyists to represent their interests to lawmakers. Christie is among those who have benefited from those donations, pulling in a total of $827,015 from the industry during his two campaigns for governor and his failed presidential run, according to data from the National Institute on Money in State Politics.
© Copyright IBTimes 2023. All rights reserved.