Medicare Proposes To Pay Doctors For Counseling Older Americans On End-of-Life Decisions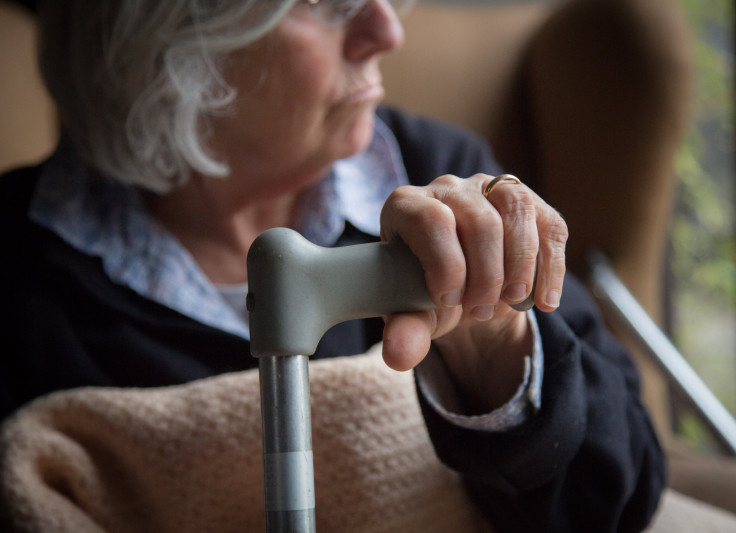 Under a newly proposed Medicare payment program, doctors would have extra incentive to carve out time in their busy schedules to talk with patients about advance directives that would dictate their care prefernces during the final days of their lives. Physicians could see reimbursements for this service start as early as January, possibly prompting them to dedicate more time to patients who express interest in these conversations.
Widely supported by medical and health care groups, the proposal is similar to changes floated during the formation of the Affordable Care Act in 2009 that were derailed by false accusations made by former U.S. vice presidential nominee Sarah Palin and others about federally sponsored "death panels," which they alleged would determine ailing patients' fates based on cost savings. Those accusations were misleading because the counseling is voluntary and the rules would not have created panels of any kind.
Advance directives simply guide family members, health care providers and emergency responders in the event a patient becomes incapable of making decisions or expressing his or her preferences. Such tools can indicate to health care professionals that quality of life is more important to a given patient and the family than is a few more months of survival, or vice versa.
The Centers for Medicare and Medicaid Services offered the example of a 68-year-old man with diabetes and heart failure who asks a doctor about his long-term treatment options. Covered by the new payment, the physician may discuss the man's preferences in the case of a heart attack or an urgent need for a heart transplant. Nurse practitioners and physician assistants could also be paid for end-of-life discussions.
It's not yet clear how much the proposed change might cost the federal government because any counseling would be voluntary and the rate of reimbursement will be announced only after a public comment period. Medicare is the federal health insurance program for 55 million Americans who are at least 65 years old. About 80 percent of Americans who die each year are covered by the program, the New York Times reported.
Last year, the American Medical Association recommended a provision for end-of-life counseling and a National Academy of Medicine report promoted financial incentives to help patients plan for their final days. Some private-insurance companies already cover counseling, and many more are expected to follow Medicare's lead.
Stuart Butler, a senior fellow in economic studies at the Brookings Institution, a think tank based in Washington, wrote that plenty of doctors do not treat enough elderly patients to feel the financial burden associated with freeing up time for these discussions. But some, such as geriatricians and oncologists, serve many elderly Medicare patients every day, and those costs do add up in their offices.
The revision to the program's official payment policies for physicians, which uses the phrase "advance care planning services" instead of end-of-life counseling, is open for public comment until Sept. 8 at 5 p.m. EDT. If the proposal is accepted, it will take effect New Year's Day 2016.
© Copyright IBTimes 2022. All rights reserved.
FOLLOW MORE IBT NEWS ON THE BELOW CHANNELS