Meek Mill Moves On From Nicki Minaj; Is This The Rapper's New Girlfriend?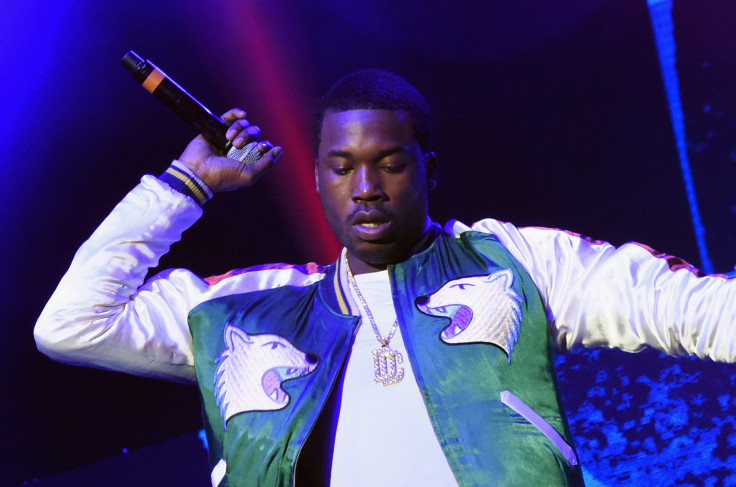 It's been more than four months since Nicki Minaj announced she had broken up with Meek Mill, but it appears the "Dreamchasers 4" rapper has moved on.
The hip-hop artist was recently photographed with model Nessa Colombiana while on a trib in Dubai for Arab Fashion Week. Nessa posted the photo of the two to her Instagram account, captioning the photo, "Y'all sip tea… we sip champ #dubaimemories."
While Meek Mill didn't post the photo on his account, he did post other photos from his time in the city, confirming he was in Dubai. Footage of the two also hit Snapchat and according to TMZ, the two have been hanging out together for about a month. The site also reports Nessa was with the rapper during his birthday in the Caribbean a few weeks ago.
READ: Is Nicki Minaj Dating Nas After Breaking Up With Meek Mill?
Meek has yet to comment on his previous relationship with Nicki Minaj but did make references to her on a recent song called "$Lay." While he never mentioned her name in the song, Meek rapped about having on woman on his side who wouldn't talk to other people. It was believed the line had to do with Minaj no longer talking to Drake and Lil Wayne while she was dating Meek.
In early January, Minaj took to Twitter to announce her separation from the rapper. "To confirm, yes I am single," she tweeted. "Focusing on my work & looking forward to sharing it with you guys really soon. Have a blessed New Year. Love u."
According to E! News, the two began having communication problems in their relationship. "They were fighting on and off for a little while about a few topics that upset Nicki," a source told E! News. "They had a bigger fight and then called it quits."
Following the breakup, Minaj opened up about the failed relationship on her song "Regret In Your Tears." On the song, Minaj raps, "Two seats in my two seater-er-er / Used to pull off on me, leave me hur-urt / Tryna front, but I know you do your dir-irt / Not nice, boy you know you do your dirt," she raps.
Nicki also appeared to confirm ex-boyfriend Safaree Samuels' claims about her cheating with Meek Mill. "Used to creep, creep, with you through the back / I count up the cash and bring you the bag," Nicki rapped in the song.
The rapper ended her verse by rapping, "Call my line, call my line, I'm like, 'Please, boy' / You just need to leave, boy / I ain't got time for you / Just once, do somethin' for me, boy."
As for claims that Minaj cheated on Safaree with Meek Mill; during an appearance on "The Wendy Williams Show," Safaree revealed how he realized something was happening between Nicki and Meek behind his back. "In the last month that's when we were just going through all the songs and stuff [on 'The Pinkprint'], and then I found out there were two songs with [Meek Mill] on the album."
© Copyright IBTimes 2023. All rights reserved.