Meek Mill Vs. The Game Beef: Russell Simmons Says Feud Is Over, Rapper Fires Back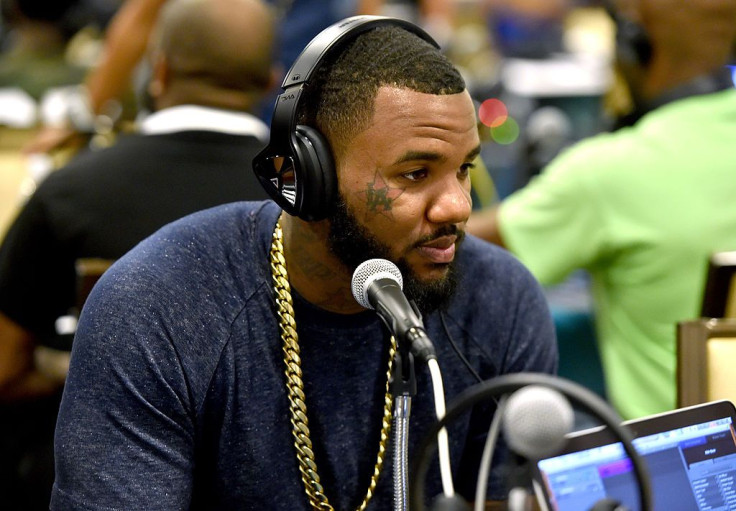 For a short period of time Thursday, it appeared that the beef between rappers The Game and Meek Mill had come to an end.
On Thursday morning, hip-hop mogul Russell Simmons told TMZ that he had spoken to both of the rappers who agreed to stop feuding on social media. "I just spoke to The Game, and I just spoke to Meek Mill and they agreed to stop posting about each other. So I think that's real good."
When asked if he believed the beef would be over, Simmons said, "I think we'll have a meeting real soon, and I think it's gonna be good. I know it's gonna be real good. I've marched with Game… We've been to the mayor's and police chief's office in L.A. He's been doing good work in the community."
Simmons went on to once again confirm that the two rappers would stop their "negative posts." The Def Jam co-founder also said that he would love to see the two come together. But after news of Simmons' comments broke, a representative for The Game said the claims were false.
The Game's manager, Wack 100, told TMZ that while Simmons did speak with The Game, the Los Angeles rapper basically told Simmons to stay out of it. As far as the peace treaty between the two rappers, Wack 100 said it wasn't true. "[Simmons] must have discussed this in yoga classes with Meek," said Wack 100.
The feud between the two rappers began last week when The Game told a crowd in Miami that he wanted to fight Meek Mill. According to Billboard, The Game told the audience: "I just wanna beat that n---- a-- one good time. When you see me, n----, square up. It ain't gotta be about no guns. F--- Meek Mil. I'm Game."
This then led to a diss track from The Game where he accused accused Meek of snitching. According to Game, Meek Mill told authorities that his people were involved in the robbery of artist Sean Kingston.
© Copyright IBTimes 2023. All rights reserved.