Meet Laura Bailey, The Voice Behind 'World of Warcraft's' Jaina Proudmoore and Spartan Vale From 'Halo 5: Guardians'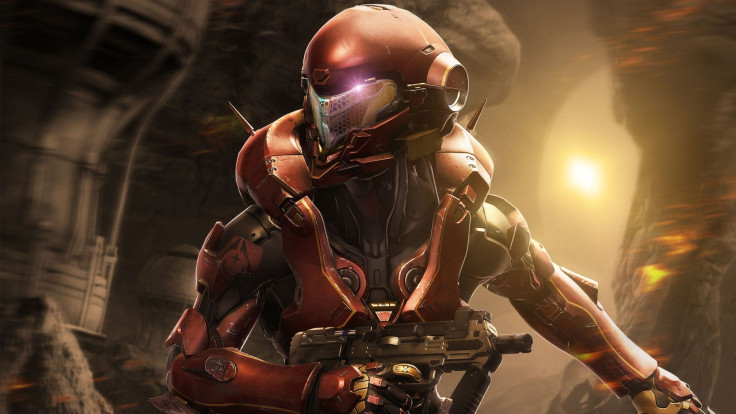 In the business of video games, the voice actors aren't seen, but they may soon be heard. That's because video game actors, represented by the Screen Actors Guild-American Federation of Television and Radio Artists, are in deep negotiations with the gaming industry to renew a union contract with the $20 billion U.S. gaming industry that expires Dec. 31.
At issue is working conditions and royalty payments for "blockbuster" games which employ the most union talent. Earlier this month the actors authorized SAG-AFTRA to call a strike if talks fail.
That voice actors have leverage in this dispute shows the importance of voice in the virtual stars of popular games. The International Business Times sat down with one video game voice actor, Laura Bailey, who has voiced main characters in huge video game franchises like Jaina Proudmoore in "World of Warcraft," Chun Li in "Street Fighter" and Spartan Vale in "Halo 5: Guardians," which was released on Tuesday.
IBT: What do you make of the current dispute between labor and the industry?
Laura Bailey: I know so many people on the development side that I don't want to see them suffer in any way. I just want them to come together.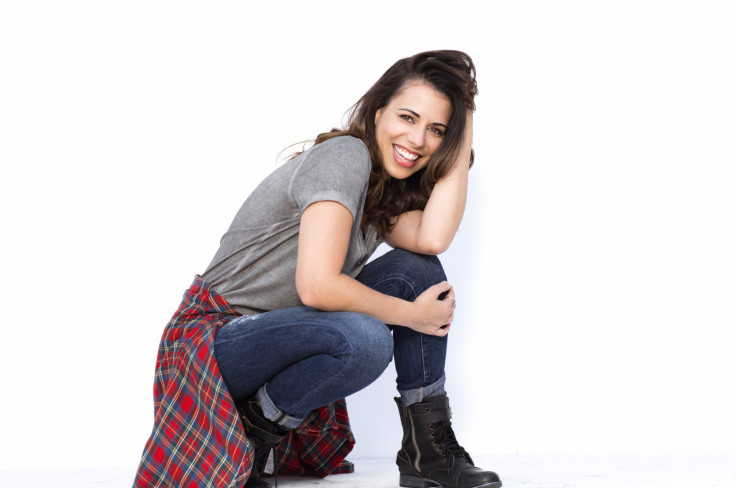 IBT: What does being a voice actor for video games involve?
Bailey: A lot of imagination. It's kind of cool voice acting in general because you can be pretty much anything you can think of, you can be a little boy or a strong Spartan soldier. Whatever I can voice I can portray, which isn't really present in any other form of the entertainment industry.
For a session I might be in a recording booth for four hours at a time just looking at the page, and you really need to envision the scenario so that the player really feels like they are there.
IBT: Does it differ at all from other voice acting?
Bailey: I work on a lot of cartoons as well, a lot of times with that you're there with your whole cast -- then you're done and you go in the next week and do the same thing.
For video games it runs the gamut. I'll be recording by myself, or for "Street Fighter" it'll just be kicks and punches or thrown out words, or I could be out on the stage filming a video game. The world of video games is so massive, even in the past 10 years watching it evolve to where it is now has been insane.

IBT: You play Jaina Proudmoore in "World of Warcraft," are you also Jaina in "Heroes of the Storm"?
Bailey: Yes, and in Hearthstone! Going back for "Heroes of the Storm" they really wanted it to be Jaina where she was, the peace-loving friendly character. It was fun to go back to where she was when I was first recording her. I had to use a higher register than I do now. With Heroes of the Storm I also recorded Valla, so it was interesting trying to make them different.
With Valla it's just her whole personality that is different, with Jaina everything would be light and musical. Whereas Valla is dry, she's closer to where Jaina is now [in "World of Warcraft"], flat and sarcastic. The hard things are in the actual screams and punches and fighting reactions, because it's hard to change it to be different for each character.
IBT: Do you play video games?
Bailey: I'm more interested in RPG's [role-playing games], so I'm a big fan of all the BioWare games like "Dragon Age." Oh and "Skyrim."
IBT: What was it like working on "Halo 5: Guardians"?
Bailey: Just getting cast on "Halo 5" was so exciting, because it's such a huge iconic franchise and I've been playing it for so long. Even just the first time meeting Steve [Downes] I tried so hard not to fangirl, he sounds just like Master Chief.
When you're that invested in a project I just wanted to be worthy of the Halo universe and I wanted the fans to be proud of what I was doing as Spartan Vale.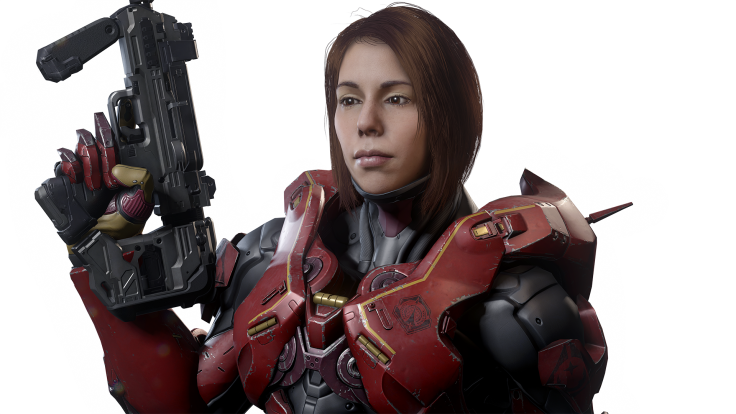 IBT: Tell us a bit about your character.
Bailey: Spartan Vale is a bit different than other Spartans that we've seen before, just because the Spartan program has been evolving. She's a Spartan 4, she's more mobile and sleeker in appearance. They're realizing they don't just need soldiers, she was actually a diplomat before she was a Spartan. She tested well in combat training and ended up becoming a Spartan out of necessity.
She has a unique perspective, she's interested in seeing art and reading languages and interpreting what they mean, which is different from other Spartans -- but she still kicks a lot of butt. It was interesting to play something with a bit of a mind as well as muscle.
IBT: When did you start working on "Halo 5?"
Bailey: Probably two years ago, and it was only in the last month that I was able to say anything about Vale. It can be a long time and that can be hard, because it's such a big part of your life. It's exciting when it finally gets announced.
© Copyright IBTimes 2023. All rights reserved.