Meet 'The Wolf Man': German Researcher Werner Freund Feeds Wolves With His Mouth [PHOTOS]
For the past 40-odd years, German wolf researcher Werner Freund has operated a wolf sanctuary in Saarland, Germany, where he has personally reared more than 70 animals. Despite advancing age -- Freund is nearly 80 years old -- he acts as the "alpha male" of six distinct packs. His alpha wolf duties include wrestling with his animals in the snow, feeding them raw meat out of his own mouth, and occasionally sleeping among them.
The career was not Freund's first: A former paratrooper and professional gardener, Freund says that his wolf research began unexpectedly. During a stint at the Stuttgart Zoo where he worked as a gardener, the zoo's bear keeper suddenly became injured and he temporarily took over as a predator zookeeper.
In 1972, Freund acquired the land to build his Wolfspark as a loan from the city of Merzig. The reserve currently houses 29 Mongolian and Arctic wolves. Most of the wolves were reared by him and were acquired from zoos or animal parks as cubs.
Although living in close proximity to an enclave of wild animals might intimidate many people, Freund says that such is not the case in Merzig. He claims that numerous residents of the city, which has lately become a tourist destination for wolf enthusiasts, affectionately refer to it as the City of Wolves and are grateful for the attention his wolves bring.
Reuters photographer Lisi Niesner recently took a trip to the wolf den, where she photographed Freund with his packs and detailed the strange rituals in an extensive blog post about the experience. Freund, who contentedly describes himself as half wolf, says that unlike dogs, which can be easily domesticated, he had to transform himself into a wolf in order to interact with his animals.
"From the moment the wolf cubs taste meat and blood, they turn into predators and cannot be domesticated like dogs," Freund told Niesner.
"I had to reeducate my voice as my German dialect sounds quite hard, but the wolves are used to gentle noises," Freund added, after howling with his pack.
Although he maintains that he has "always remained human" even while spending so much time among his wolves, Freund admitted that has two distinct lives. "Which one I like best, I keep to myself," he said.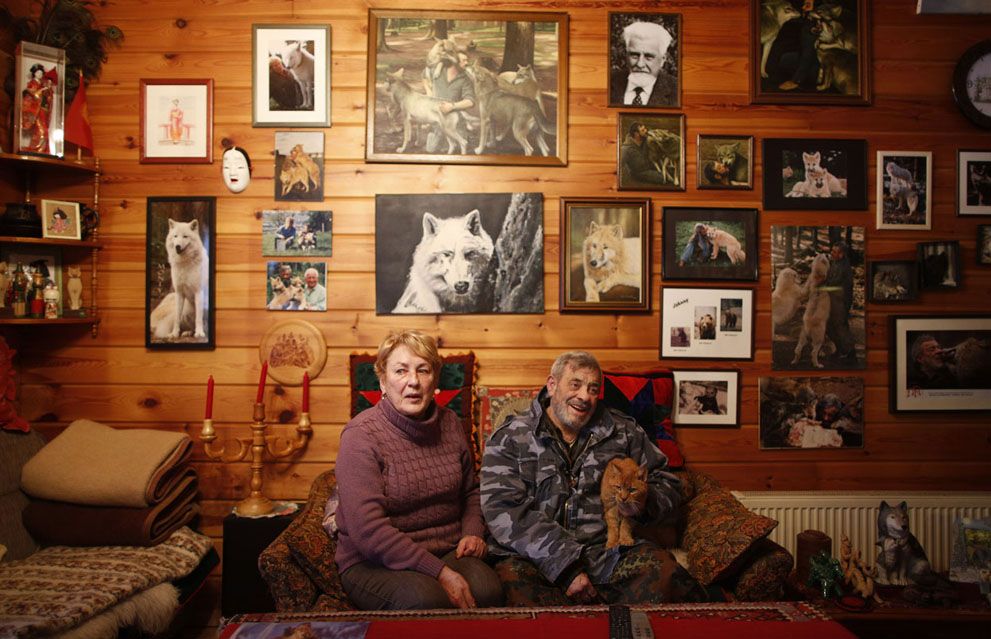 © Copyright IBTimes 2023. All rights reserved.
FOLLOW MORE IBT NEWS ON THE BELOW CHANNELS