Mega Millions Winning Numbers: Did Anyone Win May 18 Jackpot?
While the Mega Millions lottery drawing on Tuesday night didn't produce any winners of the $475 million jackpot, there were six instant millionaires of the night. One person took home $2 million for matching five numbers and the Megaplier, while five players took home $1 million each for matching five numbers in the drawing.
The winning numbers pulled on Tuesday, May 18, were 3, 5, 56, 61, 66, with the 2X Megaplier being 4. Watch the winning lottery numbers being pulled below.
<iframe width="560" height="315" src="https://www.youtube.com/embed/BeA-G5Cr1W0" title="YouTube video player" frameborder="0" allow="accelerometer; autoplay; clipboard-write; encrypted-media; gyroscope; picture-in-picture" allowfullscreen></iframe>
Tuesday night's unclaimed jackpot was worth a total of $475 million with a cash option of $319.4 million. The Mega Millions jackpot has now grown to an estimated $515 million with a cash option of $346.3 million. The next Mega Millions lottery drawing will be held on Friday, May 21, at 11 p.m. ET.
Friday's jackpot has now surpassed the half-billion mark, with only eight jackpots in Mega Millions history being higher than the current prize offering. The jackpot has been rolling since Feb. 16, with more than 17.8 million winning tickets at all prize levels being awarded, including 31 that were $1 million or more, the lottery said.
On Tuesday, the six instant millionaire tickets were sold in Virginia, Delaware, Ohio, and two in California. Other prizes of the evening included three winners of $20,000 for matching four numbers and 2X Megaplier, and 34 players won $10,000 for matching four numbers plus the Megaplier. Other winners of the night took home prizes that ranged from $2 to $1,000. Over 908,068 people won $2 for matching the Megaplier ball.
According to the lottery, there have been two Mega Million jackpots won in 2021. One couple from New York took home $96 million on Feb. 16, and on Jan. 22, a group of Michigan players took home a whopping $1.05 billion jackpot – the second-largest prize in jackpot history. The largest jackpot in Mega Millions history is $1.537 billion, which was won in October 2018.
The Mega Millions lottery has cash prizes that range in value from $2 all the way up to the estimated jackpot that grows with each drawing if no winner is pulled. The chance of winning a prize in the Mega Millions is one in 24, the lottery said.
The Mega Millions is played alongside the Powerball lottery that has a growing jackpot of $201 million with a cash option of $137.4 million. The next Powerball drawing is May 19.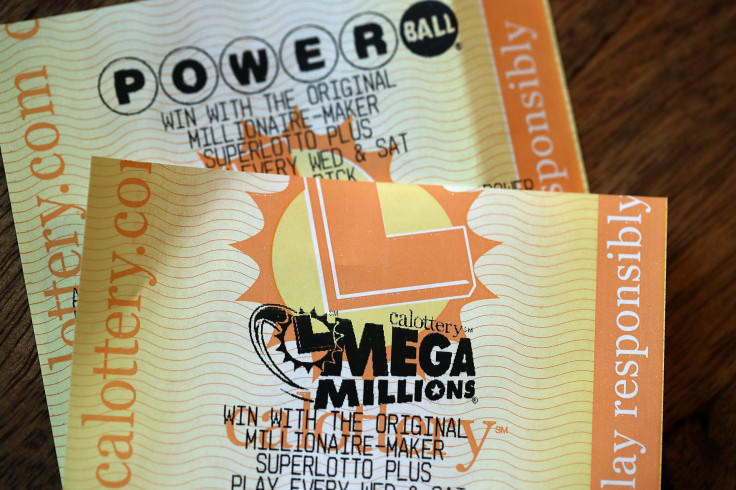 © Copyright IBTimes 2023. All rights reserved.