Megan Fox Has Crush On Russell Westbrook? 'He's So Gorgeous,' She Says About NBA Player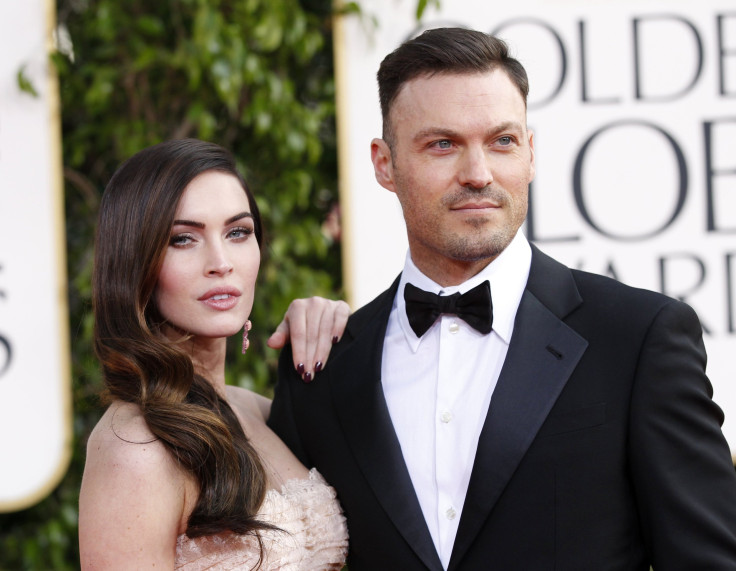 Megan Fox's husband, Brian Austin Green, may have some competition. The 28-year-old "Transformers" actress admitted Friday she's starstruck by another high-profile hunk who she served with as a presenter at the Kids Choice Sports Awards in Los Angeles: Oklahoma City Thunder star Russell Westbrook.
After the Nickelodeon awards program at UCLA's Pauley Pavilion in Los Angeles Thursday, Fox posted a photo captioned, "I never get star struck but I got to present with Russell Westbrook and he's so gorgeous in person I just giggled like an idiot the entire time."
Wonder what her 41-year-old husband thinks about his wife cooing over the 25-year-old NBA point guard? Fox and Green started dating when she was 18, and they married in 2010, following an on-again, off-again relationship. They have two sons together, Noah Shannon and Bodhi Ransom. Green also has another son, Kassius Lijah, 12, from a previous relationship. Green is best known for his role on the original television series "Beverly Hills 90210."
"We are humbled to have the opportunity to call ourselves the parents of this beautiful soul and I am forever grateful to God for allowing me to know this kind of boundless, immaculate love," Fox said after giving birth to Noah, her firstborn, in 2012. Bodhi was born Feb. 12, 2014. "Bodhi" is a Buddhist term that means awakened and is used to describe the understanding a Buddha has of the nature of things.
© Copyright IBTimes 2023. All rights reserved.