Megan Thee Stallion Wishes To Collaborate With Rihanna, Adele
KEY POINTS
Megan Thee Stallion dreamed of becoming the "rap Beyonce" when she was young
She said working with Rihanna is her "next dream collab"
"Savage (remix)," which she recorded with Beyonce, won Best Rap Song in 2021 Grammy Awards
Megan Thee Stallion opened up about her wish to collaborate with two of the biggest names in the music industry -- Rihanna and Adele.
"Because I've manifested Beyonce, I feel like I have reached my ultimate goal," Stallion told People in a new interview while promoting her latest campaign for Coach Spring 2022.
"Well, I also would really, really, really love to collab with Rihanna. Like that is my next dream collab," she added.
The 26-year old "Butter (remix)" rapper collaborated with Beyonce in April 2020 for "Savage (Remix)" which won her the Best Rap Song trophy in the 2021 Grammys.
As the pair took the stage to accept their award in March 2021, Stallion delivered an emotional speech where she thanked Beyonce for being her inspiration especially during the COVID-19 pandemic.
"First of all, I have to keep thanking God because without God none of us would be here today. I also want to say congratulations to everybody because all of these songs were amazing," the 26-year-old rapper said. "Music really helped all of us get through the pandemic. I definitely want to say thank you to Beyonce."
"If you know me, you have to know ever since I was little, you know that when I grow up I'm going to be like the rap-Beyonce. That was my goal. I love her work ethic, I love how she is, I love the way she carried herself," she added.
Stallion said she feels blessed with what she has achieved especially after scoring a nomination for this year's Grammys for "Thot S***" from her "Something For Thee Hotties" album.
"I feel like I'm working," she told the outlet. "I feel like I'm doing what I'm supposed to be doing," she added.
"If I just continue to be Megan and just pray, I'll be blessed. And I'm just grateful that I'm still getting brought up in these conversations and people are still appreciating my music. So I just feel like I'm doing something right," she continued.
On her dream collaboration with Adele, the "Tina Snow" rapper said that the idea came to her when she saw a viral TikTok video featuring Adele's "Water Under The Bridge" mixed with her 2021 hit track, "Body."
"If Adele wants me to come get on the track, be the dancer, I'm there, I'm here for it," said Stallion. "Somebody tell her to call me because I'm ready!"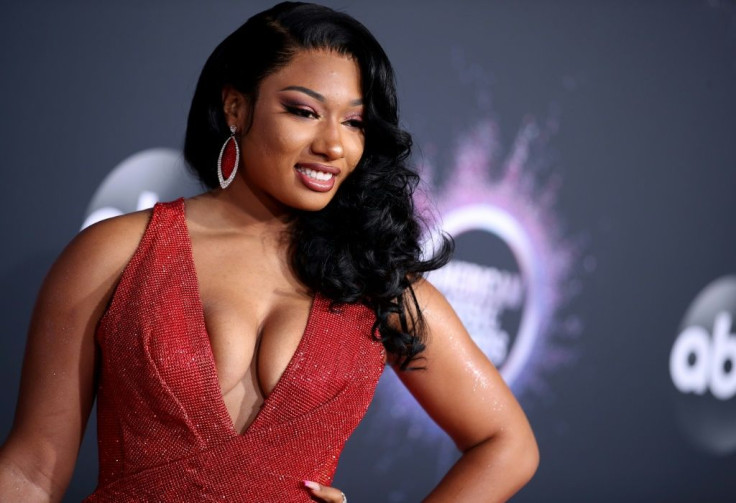 © Copyright IBTimes 2023. All rights reserved.