Megan Thee Stallion's Drama With Former Label Got More Complicated
Megan Thee Stallion may have been cleared to release new music, but the drama over her recording contracts just got a lot messier. Her former label, 1501 Entertainment, has spoken out against the singer after she claimed they were blocking her from making more music.
CEO of 1501 Entertainment Carl Crawford claims that Megan is lying about the circumstances of the contract negotiations and is being led astray by her new management team at Roc Nation (owned by Jay-Z).
"They want to make it look like I'm greedy? No, they're trying to keep me out of everything," Crawford said, according to Billboard. "We signed a deal. Honor your contract and let's just keep doing business how we been doing and everything is fine."
The drama began on Sunday when Megan spoke out about the situation on Instagram Live, saying that after signing with Roc Nation in September 2019 she tried to renegotiate her contract with 1501.
"Soon as I said, 'I want to renegotiate my contract,' everything went left. It just all went bad," she said in her live stream. "So now they tellin' a [expletive] she can't drop no music. It's really just, like, a greedy game."
The following day (Monday), Megan filed a restraining order against 1501 and Crawford, that ordered them to do "nothing to prevent the release, distribution, and sale" of her new records.
That same day she tweeted her victory, assuring fans new music would be arriving soon.
However, Crawford claims that neither he nor his label has tried to prevent Megan from releasing her new music. He said the singer/rapper earns about $100,000 a show and he only wants to be paid the money owed him, which he claims adds up to nearly $2 million. He shaded Roc Nation saying that after Megan signed with them she "decided she didn't wanna pay me no more."
"They're using that as a strong-arm tactic so that I can renegotiate the contract," Crawford said. "They're holding the money, and they haven't paid me since August. She done over 15 shows. Y'all do the math."
If all of the drama is cleared up, Megan hopes her latest album, "Suga" will be released May 2. However, Vulture reports, an official release date has not been confirmed.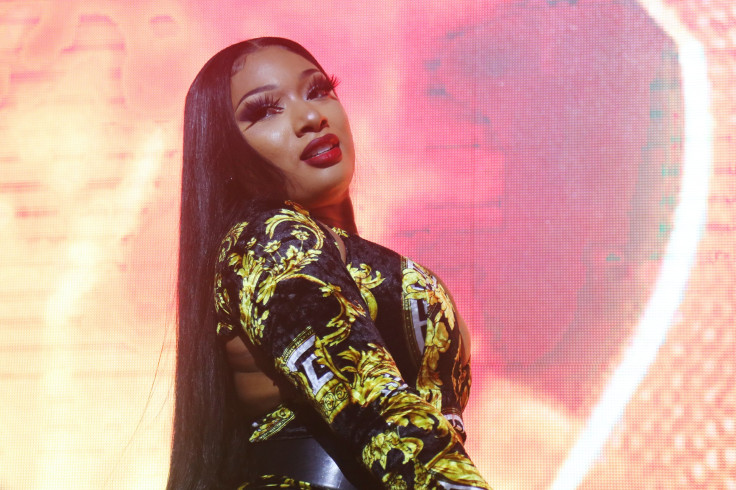 © Copyright IBTimes 2023. All rights reserved.