Meghan Markle Clearly Guilty Of Bullying, Otherwise She Would Have Been Exonerated: Royal Pundit
KEY POINTS
Lady Colin Campbell believed the findings showed that Meghan Markle bullied the staff
The royal pundit said if the results were released to the public, Markle would use them against the palace
Princess Diana's biographer also believed that Prince Harry and Markle would use the racism card again
The palace was right not to release the findings of the internal investigation about Meghan Markle's alleged bullying because she was guilty, according to a royal pundit.
Several royal experts have shared their opinions about Queen Elizabeth's decision to bury the results of the investigation into the alleged bullying of the Duchess of Sussex toward the royal staff. Royal biographer Lady Colin Campbell, who wrote several books about the British royal family, including "Meghan and Harry: The Real Story," supported the palace's decision in a Q&A with her followers on her YouTube channel.
"If they make the announcement that Meghan was found guilty as charged, which clearly has to be the outcome, otherwise they would have now announced that she was exonerated, and she would announce that she was exonerated," Campbell said. "By not announcing that she was not exonerated, they have as good as announced that she has been condemned."
Campbell believed that the decision was fair and the staff received justice because a new system was already in place at the time of the inquiry. She also noted that lessons have been learned, and no one would treat the staff badly again.
"If on the other hand, the report were made public, you can depend on it. Meghan would wade in as would her camp followers," Princess Diana's biographer added.
In her opinion, Markle and her followers would use the racism card again. Campbell argued that "skin color has nothing to do with the color of your heart or your tongue."
"If they announced the findings, it would create a hue and cry and the palace has no wish to be divisive. Meghan and Harry have a wish to be divisive. They have been playing the color card from the day that their relationship was announced," she added. "You think they're not gonna play it again? Of course, they're gonna play it again."
Royal correspondent, writer and commentator Jonathan Sacerdoti spoke with Us Weekly's Christina Garibaldi about the issue. Like Campbell, he agreed that the palace was sensible in keeping the results inaccessible to the public.
"I don't think it should be released to the public. This doesn't need to feed and fuel the soap opera that surrounds the royal family that is not their interest, that is not their business," Sacerdoti explained.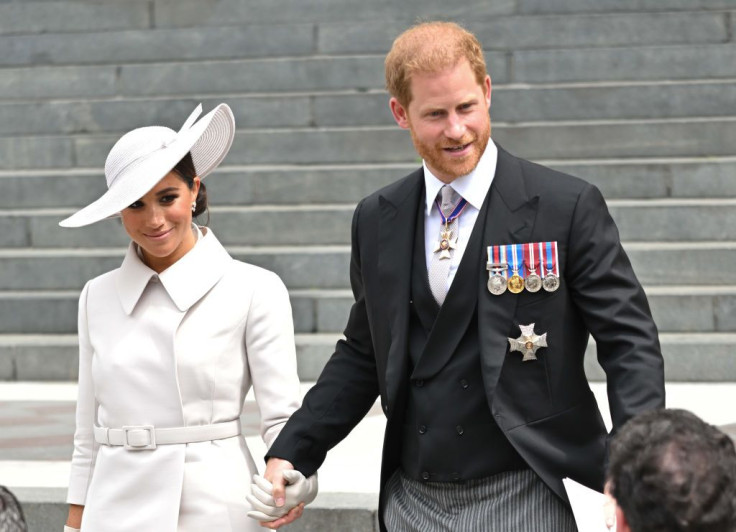 © Copyright IBTimes 2023. All rights reserved.