Meghan Markle Is Close To Having A Regular Column In This Magazine
Meghan, Duchess of Sussex is reportedly nearing an agreement to write a regular column for both the US and UK editions of Vogue. According to The Mirror, the royal family member has been having "discussions" with editor-in-chief Anna Wintour about the position, which would be an unprecedented move.
Meghan Markle, who is slated to write a piece for the UK version of Vogue for their upcoming September issue, had previously turned down appearing on the cover as she wanted to focus more on the topic of women's empowerment and less on her presence.
"She is working with Vogue as a contributing editor on a few fabulous stories about the causes that are near and dear to her and it may eventually become a regular column," reported The Daily Mail, adding that "Anna Wintour is also part of the talks and is in discussion about running some or all of the stories in US Vogue."
This would be an unusual move on Meghan's part because no serving British royal has ever made an appearance in US Vogue, although Princess Diana was pictured on the cover in 1997 after her divorce from Prince Charles and the removal of her HRH status.
Per the Daily Mail, Amal Clooney is said to have partially inspired the Duchess' decision to collaborate with Vogue as a vehicle in which to spread her message.
"It's all being planned out but it will be sensational and really shine a spotlight on some very worthwhile organizations," an insider stated.
If the column does come to fruition, sources say that pieces would come in monthly installments and would be similar to the article that is slated to come out in the September UK version of the magazine.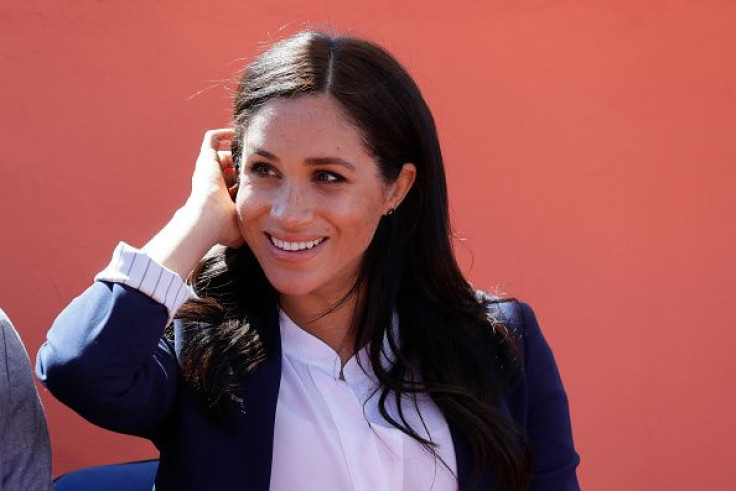 © Copyright IBTimes 2023. All rights reserved.