Meghan Markle Could 'Bolt' From Stifling Royal Family; Prince Harry To Follow?
Meghan Markle may run away from the stifling and anachronistic royal family, according to an Australian critic.
Germaine Greer shared her thoughts about the Duchess of Sussex during a previous interview with the Australian program "60 Minutes."
"It's always nearly a question of the non-royal running for the hills just to get away from the whole thing. It's horrible, it's anachronistic," she said.
Greer went on to say that Markle will bolt from the royal family and Prince Harry because she also did a similar thing with her first marriage to Trevor Engelson.
"I hope in a way that she'll bolt but maybe she'll take Harry with her," she said.
However, Greer's comments about the Duchess of Sussex did not sit well with royal commentator Angela Mollard. On the "Royals" podcast, she said that she doesn't think Markle would bolt but she also cannot guarantee that Markle and Prince Harry's marriage would last. Prince Harry, on the other hand, cannot bolt because he's a member of the royal family.
After all, the royal couple comes from two different backgrounds and they also tied the knot shortly after they started dating. Markle has also been given a lot of freedom in her life to do what she wants to do and this changed drastically ever since she started dating Prince Harry.
Mollard also stressed the fact that royal life doesn't come for free because it's an obligation and a duty. As such, some people could find it to be incredibly boring. In order for the couple's marriage to last, Markle and Prince Harry need to communicate with each other.
According to Mollard, they also need to turn inwards to one another rather than outwards.
Markle and Prince Harry tied the knot on May 19, 2018, at St. George's Chapel in Windsor Castle. Before they celebrate their first wedding anniversary, Markle and Prince Harry will first welcome their baby this month.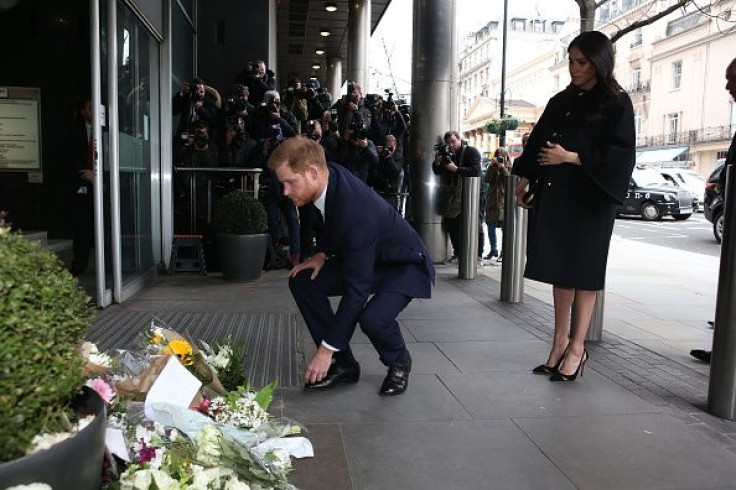 © Copyright IBTimes 2023. All rights reserved.