Meghan Markle Could Return To Acting, Brits Could Lose Her, Prince Harry Soon
Meghan Markle and Prince Harry have expressed their desire to stay out of the spotlight time and time again. And by the looks of it, their plans may finally push through.
During his appearance on "Good Morning Britain," Princess Diana's former royal butler, Paul Burrell, said that Britons could lose the Duke and Duchess of Sussex.
Prince Harry and Markle could follow in Princess Diana's footsteps of trying to find a new home outside of the United Kingdom. There are rumors that the royal couple will move to South Africa permanently, but Prince Harry said that they can't relocate right now.
According to Burrell, his former boss was in the process of finding a home in another country when she set foot in South Africa. The late royal visited Christian Barnard, and she also looked for properties there. Unfortunately, the Princess of Wales wasn't able to find a suitable property for her.
"She couldn't find one so her attention to America strangely enough, it's ironic isn't it, that she was looking for an apartment for a house on the West Coast," Burrell said.
The person interviewing Burrell said that Markle and Prince Harry may return to the United States and the Duchess of Sussex may return to her acting career. Burrell said that it is not unlikely since Prince Harry and Markle's son, Archie, is a dual citizen. This means that he could live in the United States with his parents.
But Princess Diana's former royal butler said that at the end of the day, he doesn't want to lose Prince Harry and Markle.
"I don't want to lose them, we love them and want to see more of them and Archie, and the next baby. Diana would be so proud of them of Harry and William, of the work they're doing," he said.
Meanwhile, reports also revealed that Prince Harry and Markle will be taking a six-week break from their royal duties next month. They will be celebrating Thanksgiving in the United States with Markle's mom, Doria Ragland.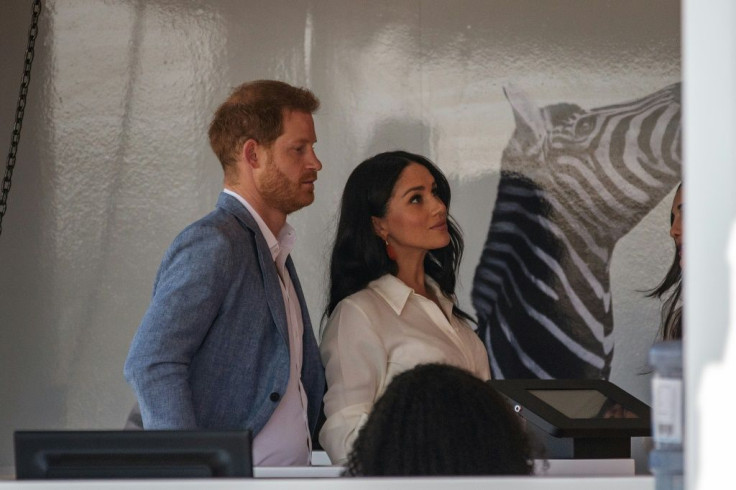 © Copyright IBTimes 2023. All rights reserved.