Meghan Markle Cradles Baby Bump At Bondi Beach In This Photo
Meghan Markle was recently spotted cradling her baby bump.
On Thursday, the Duke and Duchess of Sussex stepped out to visit Bondi Beach in Sydney. For the outing, Markle had her hair swept back into a ponytail and donned a chic striped Martin Grant maxi dress. She paired this with Castañer espadrilles.
Prince Harry and Markle eventually tossed off their footwear and walked on the sand barefoot. The couple looked comfortable and completely at home with their bare feet on the sand. The pregnant royal was also photographed cradling her baby bump, People reported.
Going to the beach and enjoying the sand aren't new activities for the newly pregnant duchess. Markle once wrote on her blog, "I was born and raised in Los Angeles, a California girl who lives by the ethos that most things can be cured with either yoga, the beach or a few avocados."
During the outing, Markle shared how she felt about pregnancy with one local named Charlotte Connell, who is also expecting. "Meghan told me that pregnancy was like having jet lag," Connell told Sky News. "She said she was up at 4:30 a.m. this morning doing yoga in her room as she couldn't sleep."
Markle is known for her love of yoga. She inherited her passion for this activity from her mother, Doria Ragland, who is a yoga instructor.
When Markle still had her own Instagram account, she shared shots of herself doing different yoga poses. "Yoga is my thing," Markle said.
"There are so many benefits that come with the practice of yoga... increased flexibility and muscle strength, greater happiness, increased mental focus, a greater ability to relax, decreased anxiety and better sleep," she added.
In related news, the Duke and Duchess of Sussex also had a "touch, taste and smell" experience in a restaurant where they touch, smell and taste different herbs and spices. Prince Harry tried the finger limes but Markle smelled it and refused to taste it.
Chef Greg Hampton also warned Markle of Tasmanian Pepper, which is 10 times hotter than the normal black pepper.
"I would hesitate to offer Meghan the pepper because they are quite hot," Hampton said. "The first time I tasted one I thought I was having an allergic reaction because the heat creeps up on you. I don't want to freak her out."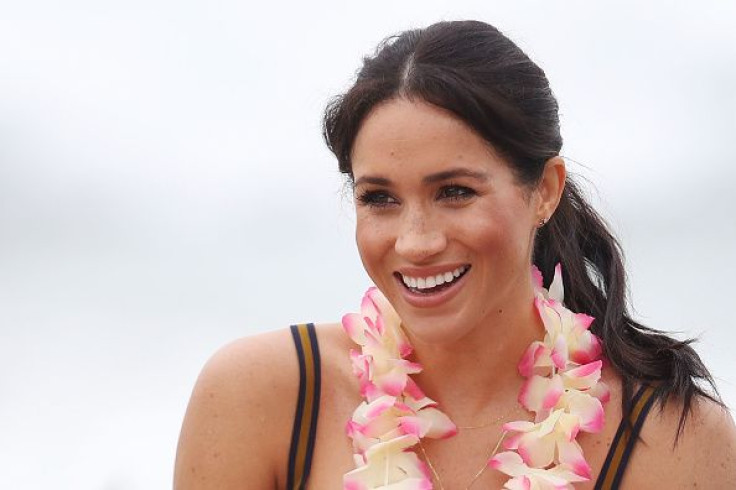 © Copyright IBTimes 2023. All rights reserved.