Meghan Markle Warned About This Food; Pregnant Royal Turned Down One Menu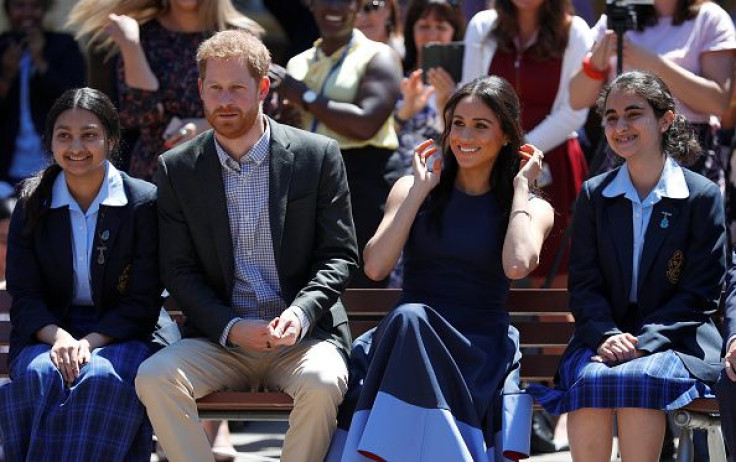 Meghan Markle and Prince Harry are still in Australia for their Commonwealth tour.
On Thursday, the Duke and Duchess of Sussex had a "touch, taste and smell" experience in a restaurant showcasing its indigenous cuisine. Brooke Warr, 20, an apprentice chef from Fitzroy's Charcoal Lane, shared what happened during the visit.
"I was upstairs with Meghan and Harry giving them their 'touch, taste and feel' with finger limes and quandongs and saltbush," Warr told News.com.au. "With the finger limes, they're like little caviars. When you eat it in your mouth it pops and the flavour is beautiful. It was optional if they wanted to taste it. Harry did but Meghan didn't. She was smelling it, but that's understandable because she's pregnant and being cautious."
Just like Markle, there was also a particular item on the menu that Prince Harry didn't try out. The food served to the royals was snippets of the type of food that they would eat in the restaurant.
"They ate in the restaurant and prior to that they did try some of our native ingredients. Harry tried some but he wasn't game to try the pepper leaf, which is what we tend to give to the naughty kids anyway. It's a little bit hot," said Troy Crellin, program manager at the Mission Australia-supported restaurant.
On the other hand, executive chef Greg Hampton warned Markle about a particular ingredient, the Tasmanian Pepper. According to Hampton, it is roughly 10 times hotter than normal black pepper.
"I would hesitate to offer Meghan the pepper because they are quite hot," Hampton said. "The first time I tasted one I thought I was having an allergic reaction because the heat creeps up on you. I don't want to freak her out."
Prince Harry also complimented their kitchen. "You've got a very clean kitchen - is it always this clean?" the duke said while adding "Especially clean today?"
In related news, royals fans are betting that the Duke and Duchess of Sussex will have twins. Since the palace announced that Prince Harry and Markle are expecting, the odds that the couple will welcome not one but two babies have risen from 8-1 to 4-1.
"Many punters feel as though Meghan and Harry will have their hands full with not one but two babies next year as we have seen a rush of bets since their announcement for the couple to have twins," Coral's John Hill said.
© Copyright IBTimes 2023. All rights reserved.