Meghan Markle Follows Princess Diana's Revenge Dress Example; Duchess' Wardrobe A 'Master Class'
KEY POINTS
Meghan Markle followed Princess Diana's revenge dressing example
Meghan Markle made a statement using her wardrobe
Meghan Markle's fashion influence has significantly dropped after royal exit
Meghan Markle followed Princess Diana with her own revenge dress version.
The Duchess of Sussex has been praised for her wardrobe. She dressed well like her sister-in-law Kate Middleton which prompted some fans to compare them. However, Markle has proven many times that she's ahead of the game and the duchess wanted to make a statement with her wardrobe when she made her final engagement as an official member of the royal family.
According to Michelle Ruiz of Vanity Fair, Markle followed Princess Diana's revenge wardrobe example. The Princess of Wales rocked an iconic black off-the-shoulder Chritina Stambolian cocktail dress and pearl choker on the same day Prince Charles admitted on national television that he cheated on her.
"Revenge dressing hinges on looking so good, it hurts anyone who dared to doubt you," Ruiz wrote. "Meghan's farewell tour fashion was rife with sweet revenge messaging."
Ruiz stressed that Markle saved her best dresses for her last appearances in the U.K. Markle who used to wear neutral colors opted for bold shades when she stepped out with Prince Harry in their recent engagements. She also rocked not one but two capes.
"Meghan's spate of bright, body-hugging, almost-achingly glamorous looks during her and Harry's proverbial "farewell tour" are a master class in revenge dressing—except instead of an ex-boyfriend, the entity that should be sad to lose her is the British monarchy," Ruiz added.
Fashion expert Lucas Armitage also observed the same. According to him, Markle was dropping clues with her wardrobe that she doesn't regret her exit.
"All the looks this royal tour have enlisted bold colour, it's unapologetic, it's loud and proud," Armitage explained.
"I feel a new stylist may have been used as it feels like a departure from her more recent looks - Meghan wasn't going out without having one last fashion hurrah. Her final royal wardrobe is also acting like a swansong of fashion highlights, her impeccable style providing a stark reminder of just why we welcomed Meghan with open arms and probably showing us one of the reasons we will miss her as a senior royal, the royal wardrobe."
However, Markle's fashion influence has significantly dropped after she announced that she was stepping back as senior member of the royal family. Meanwhile, the Duchess of Cambridge's influence has continued to rise.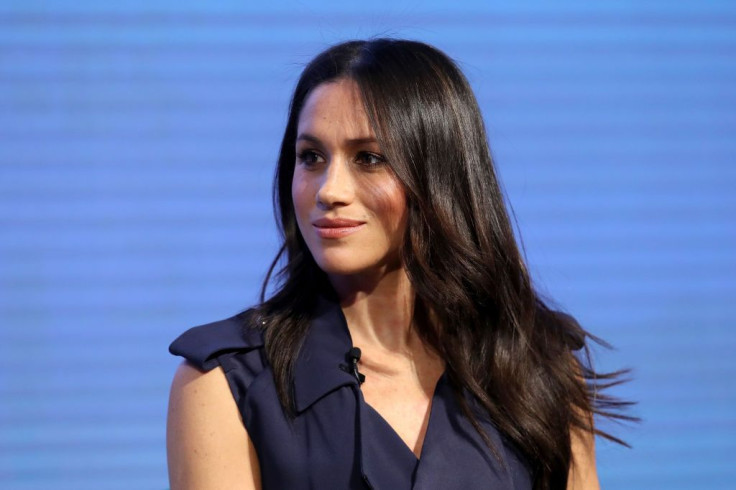 © Copyright IBTimes 2023. All rights reserved.