Meghan Markle, Harry Could Have Ginger Baby Because Of Duchess, Not Duke
Meghan Markle and Prince Harry could have a ginger baby, and it won't be because of the Duke of Sussex.
Laura Mowat, a journalist for Express, claimed that it would be because of the Duchess of Sussex that their baby could be a ginger. Since red hair is recessive, a baby can only have it if the gene is present in both parents. Markle would need to carry the MC1R gene for their baby to be a redhead.
According to the Mowat, since Markle is freckly, this could mean that she is carrying the gene. Markle's half-brother, Thomas Markle Jr., also has red hair, which suggests the gene is in their family.
Prince Harry has always been proud of his red hair. During his trip to Australia, a handful of royal fans also brought posters praising him for his adorable hair color. Last year in Nottingham, one man asked the prince what it's like to be a ginger with Markle, and he said that it's been nothing but great.
Jacky Colliss Harvey, the author of "Red: A History of the Redhead," "All of us redheads in the UK are wildly excited about the possibility of a red-haired baby – fingers crossed."
And if Prince Harry and Markle's baby won't have red hair, their offspring in the future could have it because grandfather Prince Harry has the gene.
Prince Harry and Markle's baby will arrive sometime in the spring of 2019. Kensington Palace announced the Duchess of Sussex's pregnancy earlier this month.
"Their Royal Highnesses the Duke and Duchess of Sussex are very pleased to announce that the Duchess of Sussex is expecting a baby in the spring of 2019," the statement read.
Prior to the announcement, Markle's wedding dress designer, Don O'Neill, was already told that the "Suits" alum was expecting. The 52-year-old told Daily Mail that he was informed about the pregnancy at the end of September and was asked to design Markle's gown for a black-tie reception with the King of Tonga this week.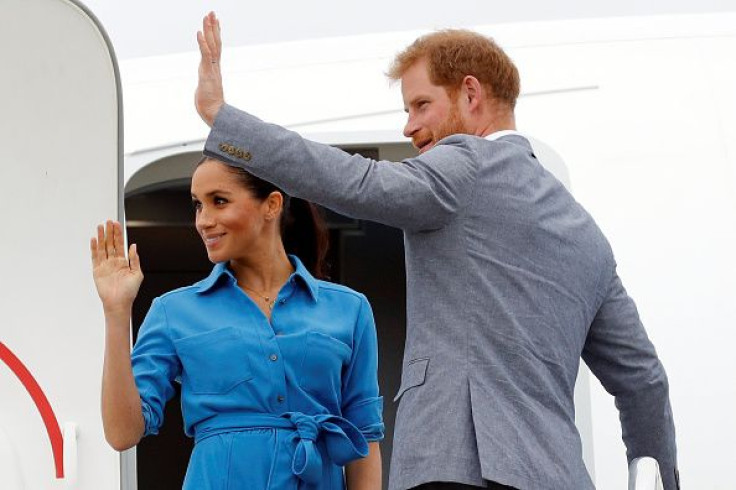 © Copyright IBTimes 2023. All rights reserved.