Meghan Markle Has Touching Advice For Singletons For Valentine's Day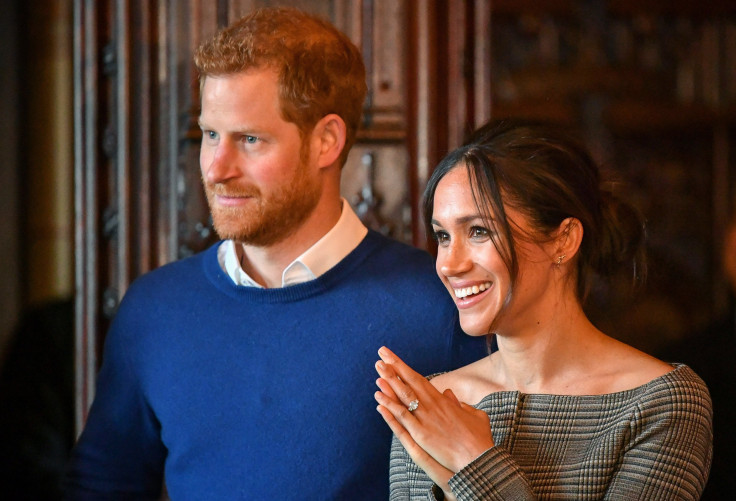 Meghan Markle is encouraging single people to enjoy Valentine's Day even without a date or a partner.
Back in 2015, Markle was single and shared how she spent the holiday on her own. She took to her lifestyle blog The Tig and posted an entry titled "Be Your Own Valentine." In the post, Markle reflected how the holiday affected those who have no one but themselves. Prince Harry's fiancée cheered them up by suggesting that "you need to be your own Valentine."
"It's funny how a Hallmark holiday can bring up so many feelings for people – ebbing and flowing from the lovey dovey to the lonesome," Markle wrote (via Town & Country Magazine).
"But Valentine's day, with its tales of Cupid and swan song of chocolates and roses and saccharine sweetheart candies does just that. It's a strangely divisive one. Where couples are cuddled up and singletons see their requisite froyo as a cup of lonely. But it doesn't need to be. I think you need to be your own Valentine."
Aside from reminding her followers to be their own Valentine, the royal bride to be set herself as an example. The "Suits" star shared her present to herself.
"Those shoes, by the way, were my gift to myself," Markle wrote. "Because I've worked hard, because I'm not going to wait for someone to buy me the things I covet (nor do I want to), and because I want to treat myself as well as I treat those dearest to me. Because I am my own funny Valentine."
This year Markle will not be alone on Valentine's Day. In fact, this is her first as Prince Harry's fiancée. But before the holiday, the engaged couple is set to visit Scotland.
Prince Harry and Markle will attend engagements at Edinburgh Castle. They will also visit a local social enterprise at Social Bite and make an appearance at a reception celebrating youth achievement to mark the Scottish Year of Young People at the Palace of Holyroodhouse.
In related news, Markle already shut down The Tig, so fans cannot expect new entries from the royal bride-to-be. Earlier this year, she also deleted her social media accounts on Facebook, Instagram and Twitter.
Markle had not been active on social media since she started dating Prince Harry. Thus, many fans were not surprised when she decided to remove her accounts.
"She has not used these accounts for some time," the palace explained.
© Copyright IBTimes 2023. All rights reserved.