Meghan Markle Hints At Earlier Due Date With This Surprising Comment
Meghan Markle may have just hinted at an earlier due date for her firstborn child.
While at the Royal Variety Charity's residential nursing and care home in Twickenham on Tuesday, Markle spoke to retired artists and entertainers. The Duchess of Sussex was photographed in her fitted Brock Collection dress and a grey coat by Soia and Kyo. Markle wasn't joined by Prince Harry at the event.
While drinking a cup of tea, one of the residents asked the "Suits" alum how she was feeling at that time. Markle said that she's very good and also very pregnant. The duchess' comment sparked excitement among royal fans who are convinced that Markle will give birth sooner than expected.
"Am convinced Meghan is further along in her pregnancy that belly is big and high," one person tweeted.
"Meghan's bump is HUGE," another fan wrote.
"Do you think she's having twins?" one person wondered.
Another royal fan said that Markle seems to be popping soon because her tummy looks so much bigger than the tummy of a woman who is five months pregnant.
This is not the first time that Markle sparked rumors that she will be giving birth much sooner than expected. Last month, Markle was featured in the 70th birthday portrait of Prince Charles to commemorate his special day on Nov. 14.
The portrait was taken on Sept. 5, over a month before Kensington Palace announced that Markle was pregnant. The palace said that Markle's baby will be born in the spring of 2019, but if she was already more than two months pregnant in September, she may also give birth between March and early April.
Expectant royal moms tend to wait until they have reached the three-month mark before announcing their pregnancy. Since Markle's pregnancy was confirmed in October, she could have already been three months pregnant at the time.
Markle is also rumored to be pregnant with twins because her baby bump looks huge. A spokesperson for Irish bookies Paddy Power said that they have also stopped placing bets on Markle being pregnant with twins because it already seems very obvious that she is.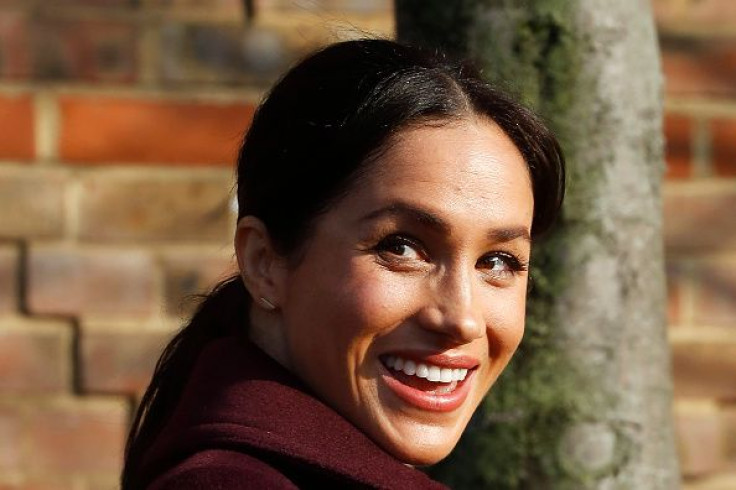 © Copyright IBTimes 2023. All rights reserved.