Meghan Markle Keeps Distance From Prince Harry In Public For This Reason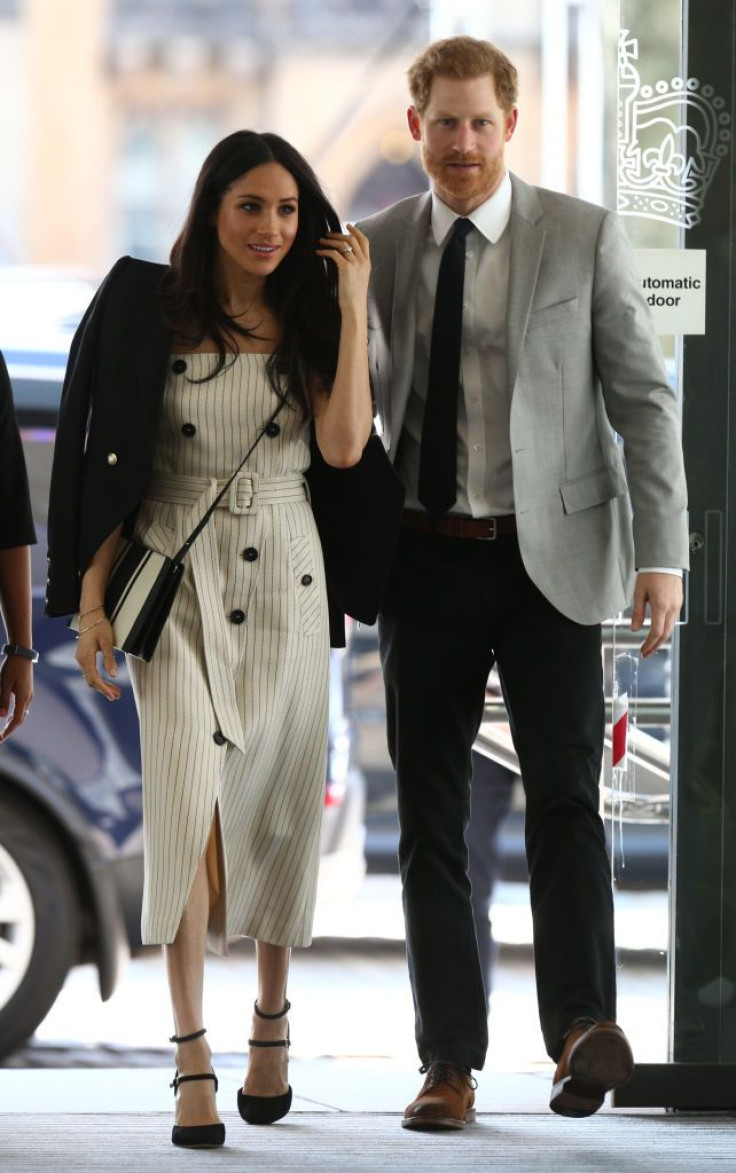 Meghan Markle may have a specific reason why she often keeps her distance from her future husband, Prince Harry, when they are in public.
The "Suits" star and Prince Harry are tying the knot soon. Prior to becoming a royal, Markle has already joined the prince in a number of official engagements. In photos taken during these events, Markle sometimes walks ahead of Prince Harry. According to Judi James, a body language expert, TV analyst and author, there's a reason why the "Horrible Bosses" actress does so.
"Meghan walks with a slightly larger gap between herself and Harry here and by bringing up her inside arm in a hair preen gesture she gets to show off her ring but also create a subtle barrier that emphasises her independence as a royal-to-be," James told Daily Star.
"The jacket thrown over the shoulders makes a less tactile and more regal statement as it limits arm movement and prohibits things like hugging and holding arms," the expert continued.
James also noted that Markle seems to be mirroring Prince Harry's mom. "Many of her traits here are still similar to some of the signals Diana would use, like mirroring and empathy, she seems to be performing slightly separately from Harry and with a new regal-style glow of her own," she said.
The expert also revealed that Markle's body language seemed to show that "she's now seeing herself as a bit of a royal star in her own right."
James is not the only one who has noticed Markle's resemblance to Princess Diana. According to royal biographer Andrew Morton, both women are kind, glamorous and independent.
"I think what Diana and Meghan have most in common is that they're both glamorous," Morton told Entertainment Tonight. "Feminine, but also feminists. They're independent...certainly for Diana, but also, humanitarian. Two women who want to give back."
However, some royal fans don't think that Markle compares to the late Princess of Wales. Many believe that Prince Harry's future wife and late mom should not be compared, with some even slamming Morton for saying the actress is similar to the late royal.
"How can Andrew Morton even try to compare Meghan to Princess Diana!!" Rachell Okin wrote on Twitter. "She wishes she was like her! Kate is following in Diana's footsteps far more. I don't see Harry & Meghan growing old together! What does Andrew actually know anyway!"
"How can you compare, one was the people's Princess and the other is an anti Trump, divorcee, wants to get on camera any chance she gets woman," James Smith posted.
© Copyright IBTimes 2023. All rights reserved.