Andrew Morton Slammed For Comparing Meghan Markle To Princess Diana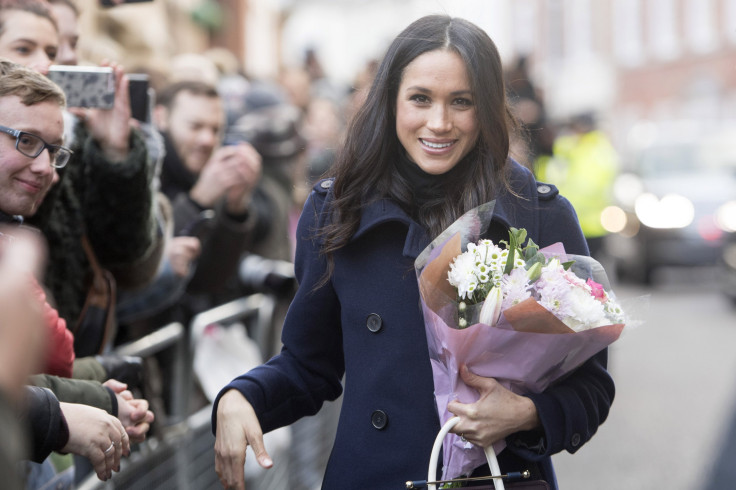 Andrew Morton recently compared Meghan Markle to Princess Diana, and some fans are not happy.
On Wednesday, the royal biographer appeared on ITV's "Lorraine." During his guesting, Morton pointed out the similarities between the "Suits" star and the late Princess of Wales, such as them coming from broken homes and their glamorous fashion.
"I find it fascinating that Diana died 36 and Meghan came on to the scene at 36. In a way she is picking up the flag, she is a flag bearer for Diana," he said.
However, loyal supporters of the People's Princess don't think that Prince Harry's wife-to-be will ever compare to his mom. Some even questioned Morton's credibility, considering that he has never even met Markle.
"How can Andrew Morton even try to compare Meghan to Princess Diana!!" Rachell Okin wrote on Twitter. "She wishes she was like her! Kate is following in Diana's footsteps far more. I don't see Harry & Meghan growing old together! What does Andrew actually know anyway!"
"How can you compare, one was the people's Princess and the other is an anti Trump, divorcee, wants to get on camera any chance she gets woman," James Smith wrote.
"Any Believers on #MeghanMarkle is a #Tranny??, closely & Think ManShe Meghan will be no where near Our Princess Diana #GMB should know better MSM Fake," another netizen wrote.
Meanwhile some Twitter users think that Morton is only doing this to make money and that the biographer is exploiting Princess Diana's demise.
"Morton still making money out of Diana's death," Pam commented.
Other viewers said they believe Morton should have not appeared on the show. In fact, they questioned his guesting, considering he does not have direct sources for his claims.
"Andrew Morton has written another book - not about Diana but about #MeghanMarkle," Ian Donaghy wrote. "He has NEVER met this woman! Why is @GMB you giving this man airtime? Was Farage busy this am?"
"Why would anyone give Andrew Morton the time of day? I'm pretty sure he just makes it up as he goes along. #Lorraine," Mags Watson added.
Morton previously released a new biography about Markle titled "Meghan: A Hollywood Princess." Among his claims in the book was that a so-called friend of Markle's told him the actress "wants to be Princess Diana 2.0."
Morton also covered Markle's previous marriage with producer Trevor Engelson. According to people close to the ex-couple, they were shocked when they split as the "Horrible Bosses" star ended their relationship "totally out of the blue."
© Copyright IBTimes 2023. All rights reserved.