Meghan Markle Makeup Blunder: Duchess Criticized For Looking Weird, Has 'Extra Eye,' Twitter Says
KEY POINTS
Prince Harry and Meghan Markle attended the Endeavour Awards together
Twitter users criticized Meghan Markle's makeup at the Endeavour Awards
Prince Harry and Meghan Markle pack on "honeymoon style" PDA on their recent outing
Meghan Markle had a makeup blunder during her recent outing with Prince Harry.
The Duke and Duchess of Sussex stepped out on Thursday at the Endeavour Awards. Prince Harry's wife looked stunning on their engagement. However, photos of Markle with an awful makeup made rounds online. In the snap, the duchess appeared to have an extra eye and Twitter criticized Markle's look.
"This might be my Halloween costume next October!" @JoCoCo20 commented.
"What is going on with her eye make up? It looks like some drew a strip of black in the middle of her eyelid. She is sooooo weird looking," @cignablue added.
"looks like she's got an extra eye lol," @Locoas opined.
"For once can she get it ALL RIGHT!..when I saw her I thought oh finally Meghan looks well put together but throughout the day pics started coming in and the makeup! Omg the makeup is hideous," @elizabe41532076 added.
"Why does she insist on wearing fake eyelashes if they look like that?" @Kelmerica78 wrote.
Some went on and mocked the duchess because they thought that she took her makeup artist friend with her only for her to look that way. Some felt that they could do a better job.
"She hauled her makeup artist all the way to Britain with her, I'm sure on the Brits dime. And she looks like that?? I can do a better job of putting on fake eyelashes. But I agree with you. No way would a true make up artist let her leave the house looking like that," @Kelmerica78 commented.
In related news, according to body language expert Judi James, Prince Harry and Markle are still very much in love. On their recent outing, the royal couple packed on "honeymoon style PDA."
"Their rituals of intimate touch and intense, adoring eye-gazing are usually most common during the honeymoon period of a relationship when romantic traits are the norm. They still perform them well beyond that period," James said about Prince Harry and Markle.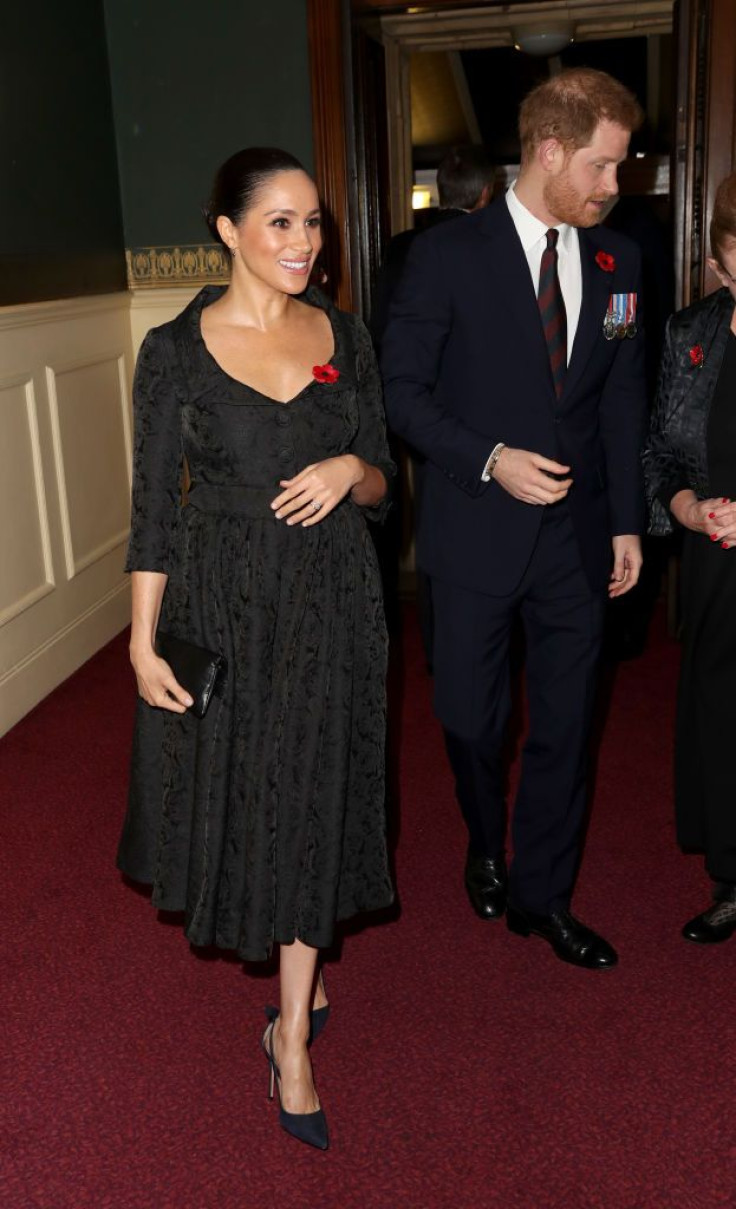 © Copyright IBTimes 2023. All rights reserved.